BizCover: COVID-19 is making the SME sector ill | Insurance Business Australia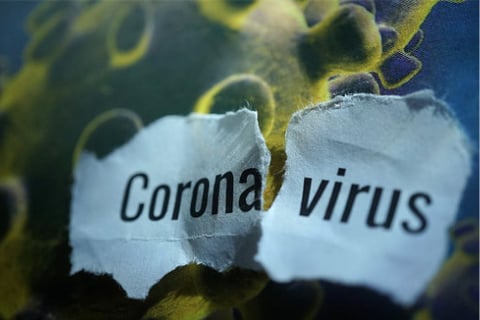 New statistics from SME insurance specialist BizCover has revealed a rapid decline in SME activity levels, with a number of businesses shutting down since the onset of the coronavirus (COVID-19) pandemic.
Read more: Coronavirus to have implications for Australian businesses and insurance
The company has been tracking the changing SME insurance market across the key indices of enquiries, cancellations, and renewals on a daily basis since the start of the crisis in February.
BizCover said there has been an overall decline in insurance enquiries and a significant uptick in policy cancellations since the pandemic started, with a critical turning point occurring in early March, which saw a 32% decline in the company's enquiries index since that time.
Read more: AIR Worldwide offers coronavirus estimates
"Fewer businesses have been seeking insurance since the shift in March, with enquiries for occupations such as hairdressers, massage therapists, and clothing retailers down between 34% and 46% over the last two weeks alone," said Michael Gottlieb, BizCover CEO. "By March 24, policy cancellations by SME operators dramatically increased by 51% above the average cancellation levels seen in February. This is a level we have not witnessed in our business before. Downturn on renewals has been much slower with only a 9% decline in the renewal rate since mid-March."
BizCover's data pointed to business closure and COVID-19 related issues as the top reasons for cover cancellations. This was despite efforts by BizCover, with the support of most of its insurance carriers, to offer SME customers a range of options to assist them in maintaining cover, including extended payment periods and deferred payment options, as they navigate through this difficult time.
"Unfortunately, a large number of businesses simply can't afford insurance due to the loss of cash flow and we expect this trend to spike in the short-term while the nation goes into lockdown," Gottlieb said.
On the brighter side, BizCover said there has been an uptick in activity from some groups of professions, with plumbers and personal fitness trainers increasing the number of enquiries from 14% to 16% over the last two weeks.
"Even in times like these, it's encouraging to see some SMEs forging ahead and maintaining business continuity or pivoting to different business models," Gottlieb said. "Many businesses are still trying to adapt to the current work-from-home trend. Operators who were already running their businesses from home prior to COVID-19 would have had a distinct advantage in operating efficiency in this new environment."
BizCover said that while many businesses are shutting their doors, a large number are viewing this situation as temporary and are optimistic about reopening once the country is back to normal trading conditions.