POP Holdings Group launches "world's first" online M&A insurance marketplace | Insurance Business Australia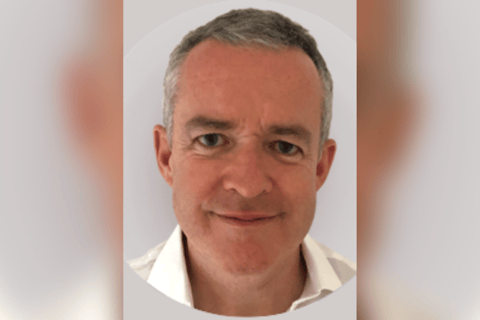 POP Holdings Group, an insurtech conglomerate, has launched in Australia what it's calling the world's first online mergers and acquisitions (M&A) insurance marketplace for SMEs.
"What makes it [io.insure] unique is that it's delivered online. So it's the first M&A insurance product that is available online anywhere in the world," said Killian McDermott (pictured), io.insure's co-founder and executive partner.
McDermott said his platform can deliver an M&A policy within 24 hours. Until now, the process, much of it still manual, could take weeks.
He said the major motivation for launching in Australia was the huge demand for M&A insurance.
"It doesn't take rocket science to see that you have a very underserved segment. In other words, SMEs find it very difficult to buy M&A insurance protection because there's a dearth of capacity available," he said.
Read more: M&A insurance rates double in six months
McDermott said insurers and brokers tend to focus on the larger transactions where the premiums, commissions and fees are higher.
"They adapt the same process for a deal, which is, let's say a $25 million valuation, as they would for a deal which is a $250 million valuation. So, it's a very inefficient process," he said.
McDermott said SMEs involved in these smaller transactions, especially those under $25 million, currently either can't get, or find it very difficult to get, insurance. He said POP's difficulties effectively serving these smaller transactions led to the creation of io.insure.
"We've looked at how workflows have been done to date and we've basically re-engineered them, created a new workflow and built a technology solution that provides a much better insurance experience for those transactions," he said.
McDermott said "the sweet spot" for his M&A insurance product is transactions with an enterprise value of under $50 million.
The reason the product refers to an insurance marketplace is to encompass how all the different possible actors in an M&A transaction - buyer, seller, broker, law firms, PE or VC companies - can participate through the software.
McDermott said this was one of the main obstacles creating the platform: making it an attractive alternative for a close-knit community that have had a certain way of doing things in the M&A space for quite a long time.
He said supply issues in the M&A sector helped push these different protagonists towards a mind shift and a technology solution.
"Also, you've got a group of millennials who have a different way of working," he added. "You can try to do it [the SME segment] the same way as you've always done it and the result is nobody's going to focus on that risk protection gap and SMEs' needs are not going to be met."
He said part of the mind shift involved bringing value to SMEs but with a different level of coverage.
"Even though it's a fulsome coverage it may not be as broad as a tailor-made negotiated policy and certain warranties which you would see in the larger transactions," said McDermott.
He said the challenge was reaching a balance between standardizing parts of the process so they could be streamlined using technology but still offering attractive coverage.
"So it's embracing what I call the templatisation of the workflows. In other words, you can standardise certain parts of the workflows and documentation," he said.
Part of that challenge, McDermott said, is that unlike some insurance areas, M&A insurance is a complex area for a technology solution.
"We're very much believers in taking the expertise we have as underwriters of this product and combining that with a technology solution," he said. "So, it's man meets machine. It's the consummate balance between bringing in that expertise, which is human, and using that available technology to get the balance right."
He said from a customer perspective, the platform is end-to-end, everything is done online.
"But from our perspective we have couple of stages in the process where there is manual intervention. So, it's not full automation from an underwriting perspective, there's a semi automation taking place," he explained.
However, he said, it's a streamlined process with a much better client experience, price point and fulsome coverage.
He said, currently, the typical offline M&A insurance process involves PDFs, Word documents, repeated inputting of information, emails and phone calls.
"It's a process that can take anywhere between a week, which is as quick as you will do it, up to three weeks," he said.
Read next: Aiming to harness Australia's M&A surge
He said with io.insure it's possible to have an M&A insurance policy within 24 hours.
McDermott said Australia's well-developed M&A market makes it a very good environment to launch its new product.
"The offline M&A product has a lot of uptake in Australia so you've got a very experienced ecosystem when it comes to M&A insurance in general," he said.
POP Holdings is also looking at the estimated 2.3 million SMEs in Australia.
"If you're looking at the age, the demographics and the development of a lot of those SMEs it's predicted that over the over the next decade there'll be a considerable transfer of wealth within that segment," said McDermott.