Broker on the efficiencies brought by the coronavirus pandemic | Insurance Business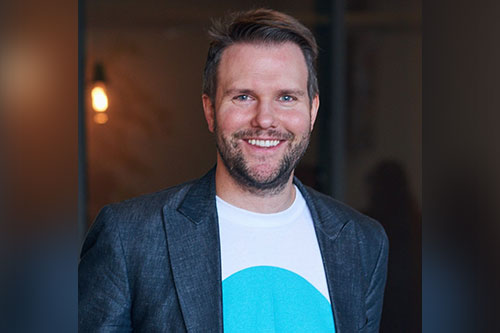 The coronavirus rapidly transformed Australia's insurance and broking industry by shunting it into remote working with almost no notice. Improving digital channels and enacting business continuity plans were top of the agenda for almost every brokerage when lockdowns began.
For Geoff Stooke (pictured), managing director at Modern Risk Solutions, the rise in the use of technology is something that shouldn't, and won't, go away.
"I think what people have discovered is the efficiencies that can be gained from having a technology interface that can bring everyone together," he said. "Obviously, a lot of people were forced into that position, but I think that now a lot of people who may have had a reluctance to have meetings like that are seeing the benefits."
Technology that facilitates communication, for example, is what Stooke is most confident about. The convenience of having a set time to meet at any place and without having to commute is an efficiency the industry cannot overlook.
Read next: Brokers need to be aware of emerging risks: Swiss Re
"With things like Zoom and Skype, I think they're here to stay and we're going to see an improved work-life balance," he continued.
"One of the things that's been really pleasing for me is my staff have achieved some amazing results over this period and it's quite evident to me that, working from home, people will appreciate more of a work-life balance and productivity is not lost."
For Stooke, enabling his own brokerage's technology and communication plans was a straightforward task.
"For us, it was an easy transition because a lot of the tools that people are discovering over this period of time, we've been using for years," he explained. "Things like Zoom were a standard part of our business - we're completely paperless and we're cloud orientated in terms of document management. Our clients are the same."
For example, Stooke and his clients regularly use electronic platform DocuSign to facilitate quick document processing and claims management.
"With a lot of the tools that people are discovering for the first time as a business, we were very fortunate that we've been using them as standard practice even when we had a physical location and were seeing clients face to face," he added.
It helps that Stooke and his practice specialises in technology and problem solving, with the majority of his client base boasting unique business models and are "very software driven". Helping his tech-savvy clients find the right product that suits them is his biggest priority.
"We actually really enjoy solving their problems, particularly when it comes to customising a policy or negotiating terms and conditions on their behalf so that they're not off the shelf and, instead, they're very catered to that individual client," he said.
Read more: Blue Zebra sees pandemic boost business
The pandemic, however, has presented new challenges. He says the market conditions have changed.
"Obviously, from a client perspective, the insurance market at the moment is probably the hardest it's ever been to navigate," he explained. "We're seeing rate increases because insurers have had floods, bushfires and then the pandemic."
Now he is looking to negotiate individually on behalf of each of his clients and outline why their business can continue to succeed.
"Insurers are obviously looking at things from a fairly negative, narrow frame and it's our role now as a broker to make sure insurers appreciate that the clients can succeed, they've got the cashflow and the capability to get through this period," he said.