CEO on "timely and highly relevant" swoop | Insurance Business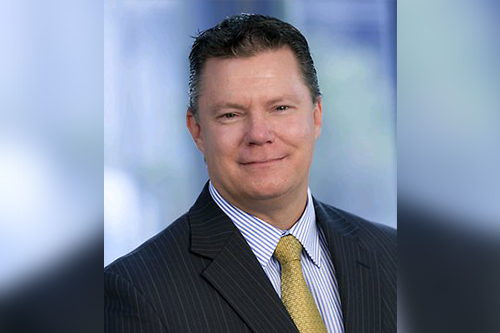 To say that times have changed, particularly in 2020, is putting it lightly. In the world of financial services, though, changes in the way companies service and engage customers have been taking place for several years – and TransAction Solutions Limited (TAS) chief executive Shane Baker (pictured) told Insurance Business about the role they're playing and why acquiring professional service provider Experteq in August came at an opportune time.
"At first, banks and insurers responded to changing customer needs through digital solutions, including mobile banking and social platforms," noted Baker. "Now there are multiple new smart technology solutions available such as robotic process automation, personal financial management, and robo advisors to name but a few."
He also cited the demand for even more tailored solutions such as microbanking and individualised insurance. "Greater personalisation puts more pressure on security," said the CEO, "and there are the increasing compliance requirements to consider too.
"But the need to provide timely advice to customers and meet their needs anywhere and at any time using technology won't slow down. If anything, it continues to accelerate especially in light of the COVID-19 pandemic. Insurers are even more reliant on technology to connect with their customers as a result of stricter social distancing measures and lockdowns, bringing the need for greater digitisation to the forefront for insurance leaders."
In Baker's view, it is essential for insurers to leverage automation and robotics as part of the digital push, with the goal of streamlining processes and removing friction to offer a better customer engagement experience. And there, according to the TAS boss, is where their union with Experteq comes in.
"Together we can now assist insurers in reviewing and examining their entire end-to-end cloud infrastructure and technology solutions, providing recommendations on how to optimise technology to deliver desired outcomes," he declared. "We guide them then through the journey of best practice implementation for optimal results."
Baker, whose camp specialises in managed services for the financial services market, said it was a natural step to invest in developing TAS's professional services capability – leading the business to the decision to snap up Experteq, which is a provider of cloud, virtual desktop, and enterprise mobility services consulting and professional services.
The CEO believes that the main advantage of the deal is gaining the ability to provide what he described as a "true" end-to-end capability, from consulting through to delivery and ongoing support or management. Additionally, the transaction positions the combined business as a mid-market player with a workforce of more than 100 people.
"Both TAS and Experteq have significant experience in servicing the insurance and broader financial services industries, with more than 40 years of experience combined," highlighted Baker.
"And with a strong understanding of the challenges and opportunities the industry is facing, combined with the ongoing challenges of security and compliance, the combination of TAS and Experteq's experience and capability provide the insurance industry with a partner who can engage and assist in their digital transformation journey, while fully understanding and appreciating the nuances associated with their industry."
One challenge to overcome, said Baker, is the sector's heavy reliance on legacy core systems. He stressed that cloud-based services are necessary in building a genuinely agile technology environment with speed, adding that the cloud allows insurers to combine highly flexible and adaptable digital and social customer engagement tools with automated backend systems.
Saying the swoop will deliver significant value, Baker went on to state: "As insurers accelerate their digital journey and more insurers consider cloud technology as playing a key role in meeting their customers' needs, TAS's acquisition of Experteq is timely and highly relevant."