Did bitcoin hamper blockchain adoption? | Insurance Business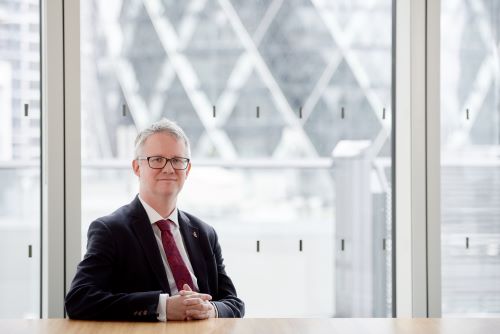 A leading figure in the insurtech space says blockchain adoption may have been hampered by the cryptocurrency boom, after it whipped insurers into a state of uncertainty.
"The difficulty with talking about blockchain is that it's the technology that underlies bitcoin – and bitcoin has dominated the headlines, often for all the wrong reasons," says Karim Derrick (pictured), head of research and development at Kennedy's.
"Blockchain was the cryptocurrency enabler, we couldn't have cryptocurrency if we didn't have blockchain, so the two have ended up being tied together and, as a consequence, we've got this great big circus around the technology."
Derrick, who is set to lead a session on blockchain at the upcoming Claims Tech Summit, says the volatile nature of cryptocurrency, along with the mass attention it attracted, left many feeling uneasy about blockchain.
"All the bluster around bitcoin and the huge cryptocurrency bubble, which of course is now burst, has left a taint on blockchain," he tells Insurance Business.
However, while hype around bitcoin may have slowed progress and left some feeling dubious about its potential applications, Derrick says it did have some benefits.
"The cryptocurrency circus did taint the technology, but it also provided a great testing ground which exposed quite a few of the issues – regulatory and otherwise – that are associated with the technology," he says.
"Now that the circus has left town, the real creatives and developers are going to get a chance to develop meaningful solutions, without the ridiculous attention that the circus brought."
When they get that chance, and have funding and support behind them, Derrick says it's inevitable the insurance industry will begin to adopt blockchain more readily.
"That's when we'll start to see genuine innovation and really good applications because, in and amongst all the bluster, there are actually a lot of problems that can be solved by blockchain," he said.
Fraud, he says, is perhaps the most obvious one.
"Most fraudsters exploit the gaps between insurer databases because they're a little bit antiquated so it's quite easy to dance between them but blockchain is a simple solution to that," he says.
"It allows people to maintain their own databases and they don't have to expose their books to each other - but at the same time they can still have the benefit of a common data source."
Karim Derrick is set to discuss the impact of blockchain technology within the insurance sector at the upcoming Claims Tech Summit, in Sydney.
There, he will focus on the ways in which blockchain is set to transform the claims process and offer insight into how the technology can assist with the fraud detection.
More information about the Claims Tech Summit, due to take place on May 16, can be found online.