Disaster response: How digital twin technology can expedite the claims process | Insurance Business Australia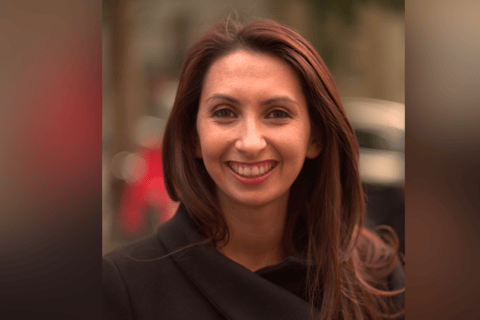 One big problem for insurers after a disaster like the recent floods is getting claims assessors to a damaged property quickly. Sometimes it can take days, even weeks for floodwaters to recede. Then limited numbers of staff need to assess large numbers of damaged premises. The result is long delays processing claims. Digital twin technology can help speed things up.
"This technology has the ability to expedite insurance claims," she Carolina Dreifuss (pictured), CEO of Sync Technologies, a company that specializes in digital twin technology.
"We use Matterport cameras, drones and laser scanners to create spatial data and visual information from a site that can convert it for insurance purposes into a fully immersive, navigable digital twin," she said.
Read next: Broker says flooding is worst he's seen
The visual images are three dimensional and include accurate measurements of a damaged site. The technology can be deployed by insurance companies after a flood or an earthquake but can also help expedite more standard property claims.
"Instead of insurance companies sending all their different people to the site, we go out and create a digital twin," she said.
"Then we provide this information to the insurance broker or the loss adjuster so they can easily review the information and share the information with engineers without having to go on site," said Dreifuss
Dreifuss said this can dramatically reduce the amount of time it would normally take an insurance company to gather sufficient claims information from a site. She said a claims information gathering process that would normally take five to 10 days can be reduced to 48 hours.
"So within 48 hours they actually have what they need to make an assessment," she said.
For example, during floods in Port Macquarie, she said, insurance companies were flying out engineers, loss adjusters and other personnel in a complex logistics operation. Dreifuss said one of her operators was able to capture the same amount of data for an insurer in 48 hours.
Dreifuss said last year they completed about 500 projects in Australia with insurance companies and saved at least 2,800 working days.
One big advantage of the technology, she said, is its ability to be deployed to a damaged site immediately.
Read more: How can we speed up the claims cycle during natural disasters?
"So you can see the damage before it's been cleaned up," she said.
The technology can consolidate the work of many people into the hands of one skilled operator. She said they work with third party operators and can mobilize teams fairly quickly.
"You don't need that many people. It depends how good the operator is, but each one can can do between three and eight assessments per day because the amount of time it takes us to create the digital twin is so much less time than what it would cost all the people to go on site," said Dreifuss.
"After the earthquake in Melbourne we were producing so much data that the insurer had a hard time keeping up," she said.
The digital photography and laser scanners can produce measurements that are 100% accurate.
"You have a digital twin on your desktop so you literally look into the house and you can take virtual walks through all the rooms. It's like you were there," she said.
She describes the feedback from claims assessors on the quality of the information as "quite positive". Engineers, she said, may have to return to the site for more specific information.
However, during the recent Melbourne earthquake, she said, engineers working for insurance companies who couldn't get to the damage sites because of COVID-19 border closures were able to do accurate assessments using the technology without actually visiting the sites.
Another advantage, said Dreifuss, is that the owners of damaged properties don't have to accommodate staggered visits over a long period of time from insurance company staff. A visit from one of their operators is often enough.
She said the technology is still in its early stages but said some big Australian insurers are already using it. A more thorough case study of the technology with testimonials is planned, said Dreifuss.
The recent floods across Australia's east coast have broken records. Thousands were evacuated from their homes, including in western Sydney. Many residents are questioning the disaster response and some politicians are calling for the federal government's cyclone reinsurance scheme to be expanded to cover flooding.
The Insurance Council of Australia's (ICA) latest estimate of claims damage costs from the recent floods is approaching $2 billion. Given how few businesses could afford to take out flood insurance, the real cost of the flood damage is much higher.