Go big or hunker down: Using intelligent automation to build trust and loyalty | Insurance Business Australia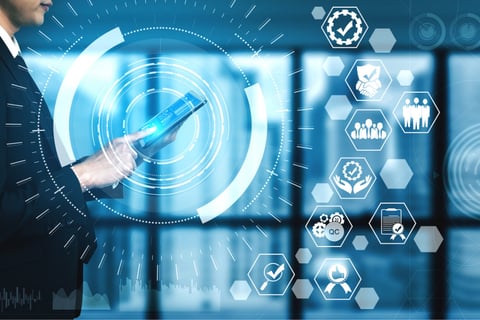 While many insurers are digitising front-end customer channels and investing in omni-channel experiences, the real change is due in the processes that work behind the scenes.
In a recent Insurance Business webinar, available to view here for free, technology experts explained how insurers can use intelligent automation to create a digital customer experience that builds trust and loyalty.
Intelligent automation combines robotic process automation (RPA) and artificial intelligence (AI) to empower rapid end-to-end business process automation and accelerate digital transformation.
The Insurance Business webinar – featuring intelligent automation leaders Blue Prism, Earvin Lim (SVP head of application delivery and engineering at Liberty Mutual Insurance), and Mel Toms (head of business transformation and change at Zurich Financial Services Australia) – revealed that only a few organisations are "doing well with digital transformation," with 65% sweating assets to survive or only investing in activities that underpin getting business now.
Meanwhile, those using intelligent automation are experiencing "triple win" success – with a report mentioned in the webinar revealing that one insurer that used intelligent automation as part of its strategy gained a 150% increase in efficiency compared to its previous "run" model cost. The insurer also estimates an additional 150% unplanned value gains from increased enterprise effectiveness and a shocking 450% gain in superior enterprise enablement.
Find out how to use the strategic model and its benefits by watching the webinar recording here, for free: "Creating digital customer experiences that build trust and loyalty."