HDI Global MD explains the opportunities that new technology can bring to insurance | Insurance Business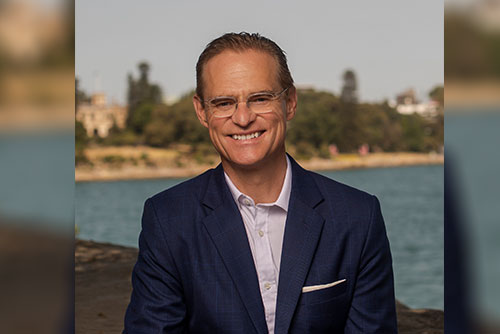 Stefan Feldmann (pictured), managing director and regional head of HDI Global in ASEAN and Australasia, doesn't just believe the insurance industry should prepare for the digitalisation of business, and the Internet of Things (IoT); he thinks the industry should embrace it.
"Digitalisation in business and the Internet of Things are creating a deluge of new data - intelligent use of this data enables industrial insurers to offer their customers new services and improved risk management," Feldmann explained to Insurance Business. Specifically, these gains can be found in the industrial and construction insurance sphere.
"They are able to move their business model on from repair and replace, to predict and prevent," he said. "Over the long term, dedicated products and services can be created from this."
Innovation and digitalisation, the IoT and 'learning machines', said Feldmann, can all be successfully used within the insurance space to better utilise the advantages of data gathering to the benefit of the customer. But how does the IoT and its associated components work?
The IoT is a system of interrelated computing devices, machines and similar objects that are provided with unique identifiers, containing the ability to transfer data over a network without requiring human-to-human or human-to-computer interaction. It represents the apparent seamless, coordinated transfer of information across a 'network of things'.
Read more: Liability: HDI Global's heart and soul
The industry, said Feldmann, is starting to understand and utilise IoT in a better way.
"Industry is increasingly making use of sensors in order to generate data – in other words on the basis of IoT applications – and artificial intelligence is being used to evaluate and make use of this data," he said. Now the key for insurance is not to invent cover for risks which the customer is not subject to. Rather, it is about supporting the technological change being experienced by customers and limiting the resulting risks with appropriate solutions. "In this way, we are supporting this change, which entails risks but also offers huge opportunities," he said.
The most notable aspect of the IoT is 'big' data – specifically the incredibly large amounts of it.
"The IoT produces much more data than in the past and the amount of information therefore also increases commensurately," explained Feldmann. And in order to leverage this potential, it is necessary to capture relevant data, evaluate it intelligently and process it.
So how does this relate to and benefit the insurance industry? Feldmann explained that one of the biggest beneficiaries of the digitalisation of business and the IoT is the industrial insurance sphere.
"This information garnered puts insurers in a position to move their business model on from 'repair & replace' to a 'predict & prevent' scenario," he explained. "For example, there are opportunities to identify a machine failure before it occurs, which would normally lead to a business interruption." Increased information presents more opportunities to correctly forecast, predict and plan.
Feldmann detailed to Insurance Business the ways in which newly acquired data can be leveraged for competitive advantage and the benefit of all parties involved.
"If a link is created between the practical 'output' and the captured data, new patterns can frequently be identified - these might include new interdependencies between machine parameters and the quality, efficiency or the vulnerability of a system to faults that have not been identified by the engineers," said Feldmann. "This enables downtime costs to be reduced and maintenance intervals to be optimised." For example, a machine is only overhauled when maintenance is required – rather than at fixed maintenance intervals.
These benefits, however, are not served on a plate – they require a concerted effort by the insurance industry to properly and comprehensively engage with the process to secure proper implementation of it.
"We in the industry still have a steep learning curve when it comes to gaining a better understanding of the IoT and developing and offering appropriate services," admitted Feldmann.
On top of needing employees with an in-depth knowledge of the IoT, the industry may also have to create "know-how through joint ventures," believes Feldmann. The industry, he thinks, is well-placed for this.
"Our core business means that we have great affinity with data and analytics and, secondly, traditional risk management ranks among the strengths of experienced industrial insurers," he said. "Thousands of engineers and specialists across the world are employed in industrial insurance who support companies in identifying operational risks."
Feldmann sees the broad digitalisation of business, and specifically the IoT, as opening up a new dimension for claims prevention for insurers – one which they should strive to take advantage of.