High Street takes broker engagement to next level | Insurance Business Australia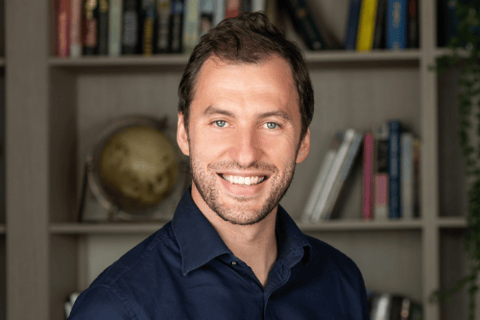 Who would have thought you could get a quote from a Lloyd's coverholder while playing snake or pinball on their trading platform? Chief technology officer Andrew Martin (pictured above) sure thought so, and the game-changing (pun intended) features of High Street Underwriting Agency's online portal are proving to be a hit.
"I'm surprised at how often people play, actually," said Martin, whose team first added the classic snake game sometime back, before recently incorporating pinball. Meanwhile, the gamification aspect of it doesn't end there, as brokers (and their inner child) get to see their score rankings as part of the agency's engagement with its broking partners.
According to Martin, High Street's constantly evolving system has approximately 1,600 brokerages on it, with around 5,000 active individual brokers.
"Out of those, about 2,500 have logged in within the last three months," the CTO told Insurance Business. "So, there's quite a decent amount of traffic coming through on a regular basis.
"We've got a user login graph, which tracks how many individual logins we've got over time. Last year, when we were talking about how to increase that, we were maybe getting an average of about 110 a day, and now we're kind of pushing 200 individual brokers logging in every day at least once."
It's not all about the games, of course, but the increased engagement helps in getting the company's message across.
Also speaking with Insurance Business, High Street chief executive Blair Whittle (pictured below) said: "We're looking to just have further reach with our current products. The insurance market is so huge, and we've got some really competitive products – competitively priced but great cover. We just need to get that message out to brokers, because I'm confident that our products are up there with the best in the market.
"The more brokers know about us and are comfortable using our portal and buying insurance, I think the better off that their clients will be and it's a win-win for everyone. So, it's getting that message through to brokers, and one of the ways we're obviously doing that is trying to build some interest by having our portal be a fun place to be."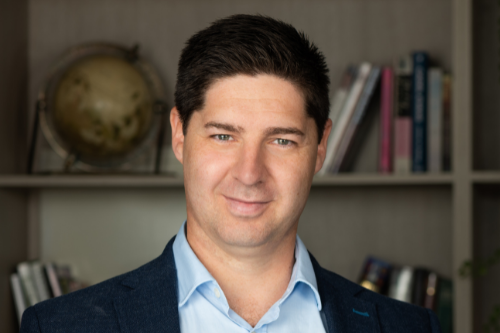 Martin, meanwhile, pointed to High Street's early-mover advantage.
"I know that we've got the advantage because we started this whole online portal quite early," he asserted. "We obviously spent the first couple of years doing the core business stuff. So, now we've got the opportunity to offer these things, whereas other people may still be in that original business process.
"Pinball is a fairly recent addition, but everything is quite modularised. So, we just plug things in when we have a product to put in there, or when we've got some new documents, or when we just got some fun stuff to add."
The portal, which was built in-house from the ground up around five years ago, also hosts themed activities.
The tech chief noted: "For Valentine's Day we put something on there so brokers could send anonymous messages to each other. We've got a Christmas present hunt that brokers do. There are loads of stuff that we put on there just for fun and engagement."
Soon, the portal will also have a tile puzzle game. It looks like Martin will have to dial the difficulty down a notch, though.
"Andrew is very good at computer games," added Whittle, "so he has set the level to be pretty difficult. He finds it easy, but when I do it – and I'm sure a lot of the brokers would agree – it's got a fairly high difficulty level."