Incumbents suffering from "frozen middles" | Insurance Business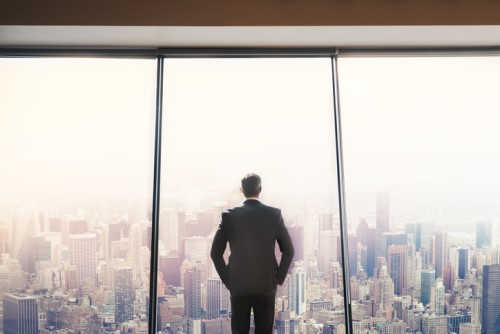 Former QBE exec Colin Fagen is in a rare position within the industry – previously working at the highest level of Australia's largest global insurer, he now operates his own disruptive start-up.
Clearly, Fagen is one of the few Australian insurtech entrepreneurs who has truly seen behind the incumbent curtain – and he says there is no shortage of issues which are far from being resolved.
"At the moment, the major insurers all suffer from frozen middles within their organisations," says Fagen, who co-founded Blue Zebra Insurance in 2017. "There are new ideas and there more opportunities but they're not being fed throughout the organisation."
The problem, he says, is a lack of agility – organisations are too large and cumbersome to move quickly, even though the current market demands it.
"It takes a long time to get through the infrastructure they have, the bureaucracy they have," Fagen tells Insurance Business. "You see the need to move when you're a senior manager but getting it through the mid ranks of your organisation can often take a long time."
Fagen also claims traditional insurers are still relying on systems which are now decades old and come with a plethora of legacy issues which means data is often delayed and unreliable – an issue which brand new start-ups don't have to deal with.
"All of our technology is brand new – we see data today and make the decision today and get on with it," he says. "You can make significant change more quickly, it's much more dynamic and I think that enables us to out-compete a lot of the bigger players."
Of course, there's no question Fagen has a bias toward insurtech start-ups – however, he does acknowledge that the smaller newcomers face their own set of challenges too.
"You lose a little bit of your infrastructure – in large organisations, you'll have more technical specialists across different areas," he says.
While Blue Zebra has a senior team with strong and varied experience, Fagen admits it's key that the company knows its own limits and is ready to look elsewhere for assistance.
"We know which individuals to access outside of our organisation if we have to," he tells Insurance Business.
Another challenge, which certainly won't hinder the incumbents, is financial resources.
"When you're in a start-up, cash-flow is always tight until you hit your growth curve," says Fagen. "We're meeting our expectations and the cash is coming through but it's almost like we can see more opportunities than we're able to take."
While business partners are putting forward ideas and pushing the company to explore new opportunities, Fagen says the firm must be careful about the risks it takes.
"We're being asked to look at more opportunities – by product, by making enhancements to increase our accessible market, by looking at other geographies around the world – but we've got to make sure we build up our organisation with a stable base and stable foundations first," he says. "We're very comfortable doing that but cash does limit you to some degree at times."