Insurance industry facing time of great change – again | Insurance Business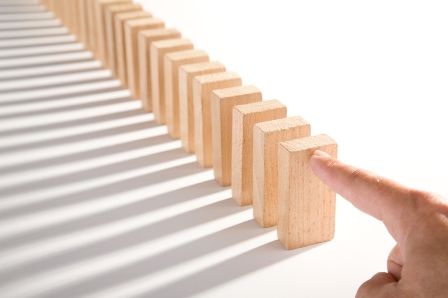 Australia's insurance space may be going through a period of major change but, according to one senior figure, it's not the first time the sector has been forced through a revolution.
Angus Kench, the immediate past president and current board member of the Australian Insurance Law Association (AILA), says a similar degree of upheaval occurred over three decades ago – when AILA was first formed.
"AILA is an amazing association which started 35 years ago at a time of great change in insurance," says Kench. "The Insurance Contracts Act was about to commence and education was an absolute necessity for those in the industry – this is not dissimilar to today."
Kench, who is also the vice president of Liberty's Asia-Pacific casualty and crisis claims operation, says there is such an intense amount of change currently happening in the space that brokers can't afford to neglect ongoing education.
"We will have changes which come from the Royal Commission, there are proposed changes to class actions, unfair contracts – the list will continue to grow," he tells Insurance Business. "The more people can remain abreast of these changes and in fact help shape the changes, the better."
Of course, Kench acknowledges that maintaining a solid understanding of the industry and its ever-changing nuances can be a difficult task for time-poor brokers.
"Brokers have an incredibly challenging role," he admits. "They must advise and provide security for their clients, and engage and liaise with insurers.
"The good ones, however, do not operate as a post box. They add immense value and become a true partner for their clients. To do their jobs well they must remain up to date across so many areas."
While AILA is committed to helping brokers – delivering over 85 educational events a year – Kench also says brokers can take steps independently to improve their offering.
"Get your experience from as far and wide as possible, be interested and be engaged, never stop learning and meeting new people, and be passionate about the opportunities that are out there," he advised. "If you are given an opportunity, take it. Sliding door moments happen all the time. I like the expression 'bite off more than you can chew and then chew very fast'."
Kench also had some final words of wisdom for brokers who are well accustomed to lacklustre responses when they share their profession with those outside of the industry.
"Remember, the world stops without insurance," he said. "It is a truly amazing industry and we should be very loud and proud about all the things insurance does."