ITC Las Vegas: Broker trends from the mega-event | Insurance Business Australia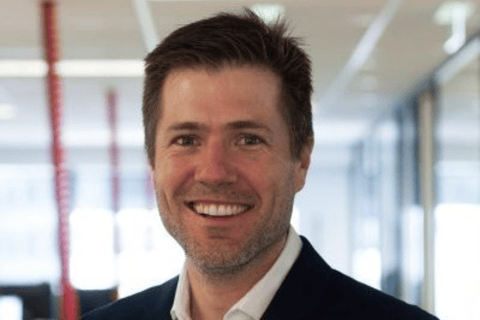 ITC Las Vegas is a massive annual insurtech event that bills itself as "the world's largest gathering of insurance leaders and innovators." The event took place over three days in September and gave industry professionals from across the planet, including brokers, the opportunity to rub shoulders with, learn from and network with many thousands of colleagues.
Andy Jamieson (pictured above), founder of Advisr, the online insurance broker marketplace, offered to share broker relevant insights from the conference.
"Everything's big in Vegas right? But ITC seems to get bigger and bigger," said Sydney based Jamieson. "This year, I think there were just under 10,000 people."
Jamieson attended as part of an Australian delegation of about 25 people supported by QBE ventures, Investment NSW and Insurtech Australia.
"It's enormous," he said. "The trade floors - you can't even see from one end to the other, there are just so many exhibitors, so many people, so many countries participating, and so many speaker sessions and opportunities."
ITC takes place at the Mandalay Bay at the south end of the Las Vegas Strip. The resort, casino and conference centre occupies 120 acres including an artificial river and a lagoon.
Read next: Who are the country's leading industry experts?
Jamieson said it's quite intense and a bit overwhelming deciding where to go.
"Everyone had different objectives," said Jamison. "Some people are there looking for investment, some people are looking for product-market fit or to understand what the landscape is, others are looking to understand how they would expand into the US."
One of Jamieson's objectives was to understand the product-market fit for his new platform, AdvisrME. "So we wanted to understand the broker and agent market and see what they were doing," he said.
However, one of the challenges, he said, is coming to grips with a very different insurance sector.
"It's a very different market compared to Australia when it comes to insurance both from a regulatory perspective and how it's organized with 50 states all individually licensed," said Jamieson. "So selling a product is tricky – and it's scale is big."
One characteristic of many of the US brokers that impressed Jamieson was just how engaged they are.
"They're open to innovation and they're actually thinking about it in a really interesting way from the broker perspective," he said.
Jamieson said he learned how big American brokerages are grouping together to work out how to take advantage of new opportunities and build their core businesses.
"What they've done is create a thing called Broker Tech Ventures," he said. "So they've come together and created a filter that enables them to work out what businesses they can run through this filter that then might help their core business."
Jamieson said the brokerages that are forming these alliances are among the top 20 biggest in the US, often employing more than 1,000 brokers and with up to 20 offices across the country.
"I think that's a very powerful proposition and very smart because it enables them to focus on their core business and have someone else doing a bit of filtering for them on what the opportunities could be that they could then plug straight in," he said.
Jamieson suggested this could be an interesting proposition for Australian brokerages.
"In Australia we've got more of a 'build a network, own that network' approach to some degree," he said.
Another conference takeaway: confidence in the future role of brokers and agents.
"There was also a sense that the role of the broker and the role of the agent is not going away and it's actually becoming more valuable, not less valuable," said Jamieson.
One issue discussed by speakers, he said, was how to enable brokers to work better with customers, improve their information gathering and find more time to work on the important parts of their business.
"So, as far as US brokers are concerned, there's a big drive around efficiency and a big drive around customer engagement," said Jamieson.
Read next: ANZIIF to hold its first insurtech conference
Sessions at ITC included a "Claims Transformation Summit", "Striking a Balance Between Digitising and Humanising Claims" and "Expanding Embedded Partnerships."
There were also panel discussions around the ethical use of data, low code, commercial property insurance and catastrophes, industry top trends and pricing.
Delegates could also enjoy 8am beach yoga sessions.