Looking at the future of insurance | Insurance Business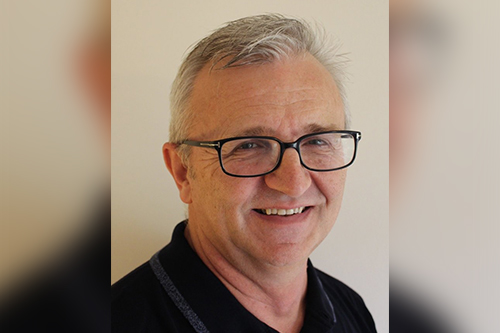 It's no secret that the insurance industry has undergone something like a digital revolution during the COVID-19 pandemic. Remote working has seen the nature of client relationships change and has ushered in technological tools that look set to remain long after routine in-office work resumes.
Daniel Lukich (pictured above), business development director for the Asia-Pacific region at 360GlobalNet, recently explained to Insurance Business Australia how technology can help insurers offer a market-leading claim service.
"By integrating digital technology within first notice of loss protocols, insurers can implement effective automatic triaging to identify vulnerable customers, critical or urgent claims, and separate them from non-urgent claims," he noted. "This is particularly effective after large-scale natural disasters, where there is often a surge in claim lodgements.
"Technology can also assist in assessing a claim by enabling customers to provide supporting evidence, such as photos or videos, to the insurer, instead of having to make themselves available to suit the insurer's estimating and inspection practices."
For Lukich, tracking systems used by companies such as Uber, which allow customers to monitor updates in real time, are something that needs to be adopted by insurance claims teams sooner rather than later.
"Clients should be able to track their claim's progress without having to access a portal and should know exactly what stage it is at. In addition, they should be proactively updated about any missed deadlines, delays or issues without ever having to contact a call centre to find out the next step in the process," Lukich said.
Lukich's emphasis on technology was echoed by William Legge, general manager of the Underwriting Agencies Council. For Legge, artificial intelligence (AI) is one example of how technology will play a larger role in underwriting in the years to come as it becomes "an increasingly accessible tool" within the industry.
"When used correctly, AI can allow for brokers' interactions with underwriters' websites to be more flexible and accurate. It should be able to pick up on what the broker is looking for by examining the terminology they've used and assist them in finding the correct resources," Legge said.
"From where I stand, AI will be a boon for both underwriters and brokers as it becomes increasingly adopted."
Legge's optimism regarding the potential of AI is also reflected in how he sees the future of work in a post-COVID landscape.
"There will be a change in the level of business activities in certain areas, but my personal feeling is that things are not going to be quite as grim as some have said," he remarked.
"Certain areas like hospitality will be impacted for quite some time, of course, but other industries should be back to business as usual reasonably quickly. Indeed, we've seen that productivity is still high for many industries that have been able to allow remote work, due in part to a great reduction in time spent travelling. So, moving forward, I think we'll see more flexibility with working arrangements and beyond."