Open Insurance raises $31 million in funding round | Insurance Business Australia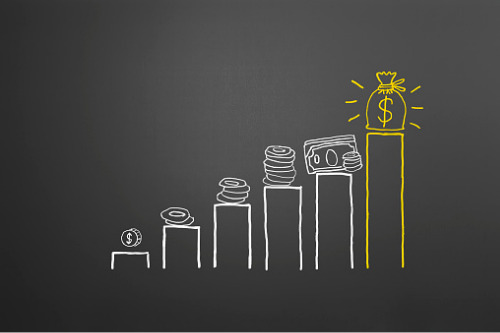 Sydney-based insurance technology start-up Open Insurance (Open) will soon enter two new markets in New Zealand and the United Kingdom after raising $31 million in a Series B funding round. The insurtech has now raised $53 million since its launch in 2016.
Open was founded by Jason Wilby and Jonathan Buck, the founders of innovation consultancy Auxilio Ventures. It is best known for its Huddle brand and insurance products, which are driven by artificial intelligence (AI), particularly:
car insurance with premiums that drop when policyholders drive less;
home contents policies that automatically update if security cameras are installed; and
travel insurance that can detect and update when a policyholder arrives in a new country.
Open's seed investor and underwriter in Australia, The Hollard Insurance Group, and returning investor AirTree Ventures, joined the start-up's $31 million Series B funding round led by New Zealand-based venture capital firm Movac and UK-based counterpart Latitude (part of the LocalGlobe group), according to the Australia Financial Review (AFR).
With the funds raised, Open aims to enter the New Zealand market later this year, with Tower Insurance as its underwriter. Meanwhile, Wilby and Buck are still in talks with potential underwriters in the UK as they target a launch in mid-2022.
"Latitude has invested in more than 10 insurtechs, and they're of the opinion that nobody else is doing what we're doing," Wilby said, as reported by AFR.
Read more: Emergence launches "frictionless solution" for personal cyber insurance
Open already has more than 70,000 customers in Australia, including Huddle customers and those insured via the start-up's application programming interfaces. Its partners include Telstra Plus and On by EnergyAustralia.
The company claimed that its algorithms detect patterns in customers' buying and claiming behaviour and use shared industry claims data "in a systematic way that legacy systems cannot" to reduce fraudulent claims and improve the experience for honest claimants by paying them within seconds. Moreover, 80% of the tasks required from initial quote to a policyholder claim are completed automatically or via a digital self-service experience.
"People want insurance to be available, fast, and tailored to their needs," Buck said, as reported by AFR.
However, the company still has call centre staff among its 55 employees to let customers know that "there's a human being on the phone to help them if they need it."