QBE turns to tech for bushfire recovery | Insurance Business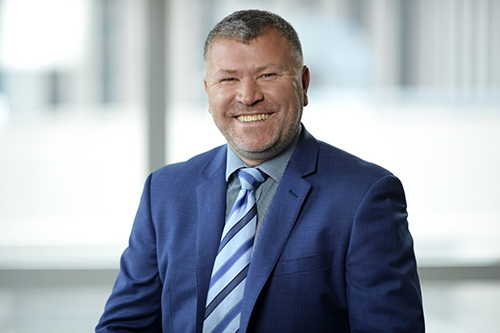 QBE has overhauled its catastrophe recovery process with the use of data analytics and new technology, a move that's said to drive value and efficiencies as it helps customers at the frontline of the event.
Jon Fox (pictured), chief claims officer at QBE Australia Pacific, says the technology supports a customer-first, coordinated response that helps identify vulnerable customers and allocate resources with more localised understanding and efficiency.
"Data and analytics underpin our entire business strategy and its benefits for our catastrophe recovery process mean we can not only improve claims lodgement processes, but actually know which of our customers may have been impacted by an event before they've even contacted us," he said.
"This is helpful, particularly for a catastrophe on a scale such as the recent bushfires, when lodging a claim is probably a little further down the list of priorities for those who've been impacted. Through our customer mapping tool, we can actually see which of our customers might be impacted and proactively reach out to see if we can offer any immediate emergency assistance, such as temporary accommodation or emergency payments."
Read more: Report reveals "peak" losses from "Black Summer" bushfires
In what the company claims is an "industry-first", the in-house developed customer mapping tool leverages existing technology overlaid with a range of data input layers to map customer data and guide the company's response strategy and efforts.
Initially designed to support customers impacted by last year's North Queensland floods, the mapping tool has "proven invaluable" in navigating the challenges posed by Australia's worst bushfire season on record, with recovery efforts diversified across multiple states and locales.
"Last summer's unprecedented bushfire season was undoubtedly the worst we've seen in Australia, with most states impacted during the same period," Fox continued. "Our customer mapping tool gave us immediate visibility over where our customers were based in relation to the fires, helping us to make important business decisions about where and when to direct efforts, energies and supplies, freeing up our people and partners to take care of the critical human response."
The tool was also used in the aftermath of the fires, when the company was able to identify impacted customers so they could arrange emergency payments and accommodation if required.
Now, QBE has further developed its Property Decisioning Tool to automate non-complex claims to enable a "faster recovery" time for customers. The tool, according to the company, asks "intelligent questions" during the claim lodgement process and uses data points to determine the "best first response" to a claim.
"Our Property Decisioning Tool was developed in-house by our data and analytics team and has been a huge success in transforming our legacy property claims process," Fox claimed. "Its basic function is to use algorithms to assist in managing non-complex claims to ensure a faster recovery time for customers.
"It can quickly determine the likely complexity of a claim, the repairs needed, and immediately engage the correct supplier to begin actioning the recovery within a much faster timeframe. It's another great example of how data-driven solutions can benefit the insurance industry and help bring customer experiences in line with current expectations."
But for Fox, the biggest benefit of a data-driven approach to catastrophe responses is that it "automates non-complex decision-making" and enables staff to treat impacted customers with empathy and "critical human support."
"Being impacted by a natural disaster is a highly traumatic experience, we want our people to be equipped with the most efficient tools to be able to do the best job in getting them back on the road for recovery," he added.
Read next: Zurich announces immediate bushfire crisis response
He also believes tech and data-driven solutions are the future for natural disaster management by insurers.
"We have been on the data and analytics journey for some time now as we continue on our vision to become a stronger, simpler, more customer-focused organisation… Data capture has also helped us identify areas of strong performance, and potential weaknesses, enabling a detailed focus on these areas to improve the overall results.
"Our in-house data and analytics team have already made great advances in developing our data and analytics capability, which is benefiting every part of our business, driving significant savings through motor and catastrophe recoveries, improving claims lodgement processes, and helping us develop a single view of the customer. It also enables us to learn from previous claims outcomes, making for more streamlined and informed decision-making in future claims."
The company says it has now finalised over 81% of its total bushfire claims, including 91% of domestic and commercial motor claims, 92% of residential contents claims, and 80% of commercial property claims.
In terms of geographies, QBE says it has closed 94% of bushfire claims in Queensland, 84% in Victoria, and has finalised around 80% of claims in almost all affected states.