Swiss Re-Hitachi partner up to offer 'industry first' | Insurance Business Australia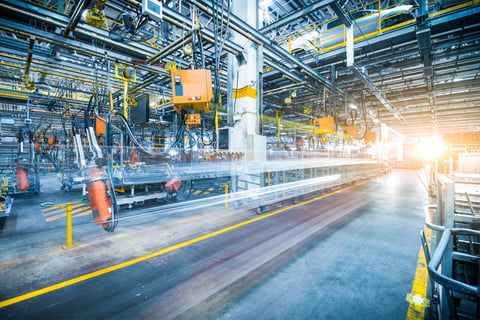 If there's anything that the COVID-19 pandemic has proven it's that digital propositions are no longer the future, they are very much the present.
That's why the corporate arm of one reinsurance giant has announced a huge new partnership designed to launch integrated insurance-based offerings for the digital era.
Swiss Re Corporate Solutions is teaming with Hitachi Europe Ltd in what it describes as an "industry first." With organisations increasingly turning to AI for critical business operations, the partners are offering a new industry solution to help accelerate digital transformation and minimise risk.
Initially this solution will focus on the transport and manufacturing machinery industries, helping insure companies against unexpected business disruption.
"We are excited to work with a global technology leader like Hitachi to advance corporate insurance through digital market platforms and accelerate the adoption of innovative, smart manufacturing," said Andreas Berger, CEO, Swiss Re Corporate Solutions. "Through this partnership we are activating machine-sensor data and continuous diagnostics across the industrial sector. Ultimately this will enable us to price risk more precisely, ensure effective pay-out mechanisms, and provide a seamless risk management experience that addresses industry inefficiencies and is tailored to our customers' needs."
Hicham Abdessamad, the chief executive of Hitachi Global Social Innovation Business, added that it is becoming a "necessity" for businesses to digitally transform and use advanced technologies – and so giving them renewed confidence that their risk is mitigated is vital.