UAC's William Legge: "There is no limit to what can be done" | Insurance Business Australia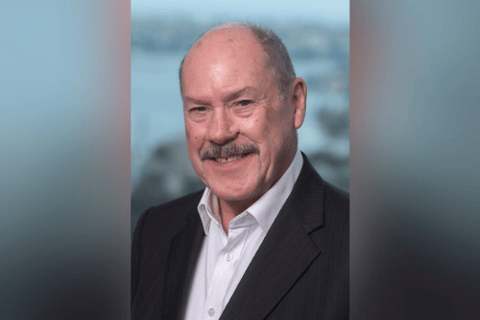 To say that Underwriting Agencies Council (UAC) general manager William Legge (pictured) is highly optimistic about the prospects that await underwriting agencies in Australia is perhaps an understatement. Here, the longstanding GM shares why he believes the opportunities for the sector are endless.
"It was about three, maybe four years ago when the insurance companies started to really look at their portfolio of risks to see where they were and the accumulation of risks in certain areas," noted Legge, whose organisation is sponsoring the underwriting agency of the year and the underwriting agency BDM (business development manager) of the year prizes at the upcoming Insurance Business Australia Awards.
"That's when they started cleaning their portfolios to align it more to what they wanted to happen, while also controlling it," he said. "That's when the underwriting agency world started to come into its own because insurance brokers had to get their clients' business placed somewhere.
"Brokers turned increasingly towards the underwriting agency world, and that has multiplied furiously. It's shown by the enormous increase in the gross written premium (GWP) that I know is being written by our members, let alone the entire underwriting agency world."
According to Legge, the increase has been "gigantic," with GWP nearly tripling over the past five years. He highlighted that UAC members have significantly taken up the slack, to the extent that a lot of brokers now prefer to deal with underwriting agencies over going to the traditional insurance firms. With its 130 members, the peak organisation represents about 90% of the available market.
The longstanding GM, who has held the post since 2011, asserted: "I think the opportunities are only limited by your imagination. We have the ability to go forward to actually take advantage of what is happening in the technical world and also the capabilities of communication.
"It's mind-blowing because it is expanding so furiously so fast. And there is no limit to what can be done. It really is about taking the opportunity, identifying what suits your comfort zone in business, and then also going forward with the technical abilities."
For Legge, the way to go about it is to 'not waste people' in doing things that are better off done by technology.
"You can have artificial intelligence (AI), or intelligent technology, take care of the mundane stuff, as well as a lot of the interactive stuff, which can be answered by AI," stated Legge. "Then leave your experts to do what they're supposed to be doing, which is actually looking at the risks that need consideration. And that's really where our members are succeeding. Also, our business service members, or those offering services to our members, are growing furiously, and a lot of that is on the technology side."
He went on to stress: "Technology will replace certain roles, but they won't replace people. The technology sometimes is amazingly good. However, it still cannot beat the human brain for being able to link disparate areas together. So, I think what technology is doing, especially in the general insurance world, is it's making people do roles differently. So, it's using skills where they are the best.
"If technology is the best way of getting mundane things done quickly, use technology. If you want to interpret the data that comes out of technology, that's where you need the human brain to be able to say 'OK, we can use that' to do different things or do the same things but more efficiently and with better outcomes. It's looking at the same things but through different eyes."
In Legge's view, one can keep their eyes 'fresh' mainly by listening, which is what he has done over the years.
"People with new ideas, who are very enthusiastic about it, you listen to them," Legge told Insurance Business. "You absorb what they're saying, and you then test that against your known standards. 'Does it work? Does it make sense? Yes, it does.' That's exciting. You stay fresh by listening to new ideas and being very open. That's really what our industry is all about – being open to a new way of looking at it.
"That's why brokers like dealing with us, because we have the entrepreneurship to be looking for different ways of doing things. Yes, the COVID pandemic has caused a lot of challenges within the insurance world because of the policy wordings, but we will learn from that. Constantly look at what's happening, learn the lesson, apply the lesson, and move forward. Just keep moving forward looking for opportunities."
This year's Insurance Business Australia Awards will take place virtually on November 12. The event will feature the exclusive stream of the awards presentation, as well as online networking opportunities such as peer matching and a live chat. You can register here.