Andrew Hall on first six months as ICA chief | Insurance Business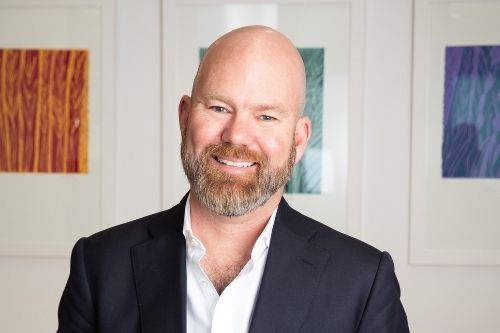 It was in May 2020, following what was described as an extensive national search, that the Insurance Council of Australia (ICA) announced the appointment of Andrew Hall (pictured) as new executive director and chief executive of the peak body. The former ministerial media advisor took over from Rob Whelan – whose reign at the ICA spanned more than a decade – last September, and Insurance Business recently caught up with Hall to hear how he's finding his current role so far.
"It's been obviously quite busy and unusual because of COVID, as I started during mid-pandemic," shared the CEO, who joined six months ago from the Commonwealth Bank of Australia (CBA) where he spent seven years as executive general manager for corporate affairs. "The upside was there was an opportunity to meet a lot of insurer members quickly because we could use Zoom meetings and the like.
"On the policy front, it's been dominated by issues around business interruption (BI) insurance and the court cases. But that's been an opportunity to really understand what's happening in the sector and what's happening within each individual company and get perspectives on the sort of challenges around BI insurance in the context of the pandemic."
To date, Hall has also already borne witness to the release of major reports – including the Australian Competition & Consumer Commission report, the small business ombudsman report, and the Bushfire Royal Commission report – which he said not only keeps the representative body "incredibly" busy on the advocacy front, but has also been a good time to understand and learn a lot of the industry issues.
Lifting the lid on his decision to take up the top post, Hall told Insurance Business: "The opportunity came up last year when I was approached about it, and it was appealing to me because insurance is a highly regulated market. It's got a lot of consumer impact.
"And I like that whole combination of complex regulatory environments, dealing with advocacy in those environments and trying to ensure that consumer outcomes and business outcomes can be aligned. So it ticked a lot of boxes for that reason, so that's why it was an attractive idea."
Read more: Insurance Council of Australia appoints Rob Whelan's successor
The ICA chief, who moved from CBA following a transformational period both in banking and within the lender, went on to note: "It was all around understanding risk, the importance of culture of organisations, and how that can really impact positive and not-so-positive consumer outcomes.
"I think insurers, as well, have been through a similar process with the Royal Commission. And I think there's still a lot of lessons that have to be fully learned and implemented, but everyone is committed to making progress in that space."
As for the lessons he brings from his 10 years of working in federal politics, Hall cited the importance of building up strong reputational capital and closely engaging with politicians, both the government and the opposition.
"We need to listen to what they're saying," he stated, "and we need to understand that their concerns will be driven by concerns from their community and that those community issues need to be addressed."
Meanwhile, among the biggest issues on Hall's plate at the moment – alongside the hard insurance market – is BI coverage. Based on the ICA's estimates, the CEO said there is likely to be in excess of 250,000 policies affected by the outcome of the first test case on the Quarantine Act, with claim values approaching $10 billion.
Read more: Second BI test case begins in Federal Court of Australia
Providing an update on the industry-led test cases, Hall noted: "We've only just lodged with the Federal Court for the second test case. So we will await to get the further next-steps instructions from the court through that process. The first test case, there was always a mechanism for an appeal built into that, and so insurers have exercised that.
"So we're in the hands of the High Court around whether we will receive special leave to appeal. But we've been working very closely with regulators and stakeholders to develop a comprehensive set of cases and policy wordings for the second test case."
The priority, according to the executive director, is to get certainty for insurers through the courts. "As soon as we get court determinations, the industry will move quickly on processing the claims that are eligible for payment," he declared.
In the area of personal lines, meanwhile, Hall commended the industry's "very good job" in 2020 when Australia emerged from the disastrous bushfires and hailstorms. He highlighted the comprehensive claims management processes and services developed by general insurers in response to the catastrophes.
As to what lies ahead, Hall said: "Personally, I'm looking forward to the vaccine opening up the country again, and maybe we can get back to some sort of normality on how we live life within Australia.
"I hope that that also provides an economic stimulus to the country, and I'm looking forward to really delving further into some of the biggest challenges around insurance and trying to help the industry chart a course in which we can find solutions to these challenges."