What will it take to sweeten the insurer-insurtech relationship? | Insurance Business Australia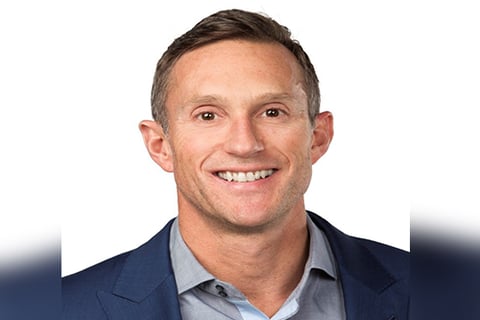 Three years ago, if you asked insurance companies about the prospect of partnering with insurtechs, the response would have been less cordial than if you were to quiz insurers now. Yet, while the relationship has indeed become friendlier, the opportunities for closer ties between incumbents and insurtechs abound.
Insurance Business spoke to EY Oceania partner for financial services technology consulting Andrew Parton (pictured), who believes that the push to innovate and accelerate technological change in insurance needs to come from the top. In organisations where there is no chief technology officer, for instance, the chief executive and chief operations officer will have a critical role to play.
As for the CTO, if there is one, the EY leader said the remit is mainly to be on top of new technologies and thinking about how the company might adopt these to deliver value for the business, while balancing the associated risk and reward.
"The CTO will be driving the technology innovation agenda, and should be making insurtech a key pillar of this, getting the business onboard, and then creating an environment in which insurtech can be embraced and adopted," Parton told Insurance Business. "They may also recognise the benefits a particular technology can bring and seek insurtechs that have harnessed that capability in a solution."
According to the EY 2020 Australian insurtech ecosystem report, partnering with insurtechs is becoming increasingly common within the industry – but with insurtech use still considered relatively low, there is room to improve the current scenario.
When asked which of the insurance cycle elements have been the hardest to break into in terms of technology, Parton stated: "It's hard to generalise, but I'd probably say underwriting is the untapped space. Yes, it's generally a highly skilled capability and hard to codify, but in many organisations is also something of a sacred cow, and a high-cost area.
"Technology can add a lot of benefits there, starting with data sources and data analytics."
Claims, meanwhile, is expected to remain the top technology adopter, it being the largest cost base in an insurer. Citing a continued focus on cost takeout, Parton thinks claims will always be a focus area for insurtechs that are creating efficiency.
"The other point about claims," he added, "is that it's the moment of truth in customer service and so, for this reason, it's going to be an area that insurtech will continue to focus on delivering better and new experiences.
"Our survey showed that other parts of the value chain are not far behind claims and all are predicted to grow at similar rates in terms of their adoption of and benefits from insurtech. The one area that stood out, however, is in the 'predict and prevent' space which is nascent and will grow significantly, with IoT (Internet of Things) playing a key role here."
Insurtechs, though, will have to be clear on the problem they are solving, or the capability they have and what it does, for them to continue to be seen as less of an industry disruptor and more of an ally offering support.
Parton told Insurance Business: "To be honest, I can't see why any incumbent wouldn't want to be looking at insurtech – gone are the days when an insurer should be looking to source all of its capability from within its own four walls. The idea that you can do all that you need to do as well or better than everything out there, or with one or two partners, is an outdated mindset.
"There are significant barriers to modernisation and adoption of new technology, however – there is the organisational alignment that's required to bring in change that is always a challenge. Then of course there is legacy technology that doesn't lend itself well to integrating with the new and modern."
The EY partner said there's no silver bullet, and that embracing technology will require sponsorship and focus from the top down, an enterprise-wide approach, some investment, as well as an acceptance that some things will work and some won't.