What's the key to innovation in insurance? | Insurance Business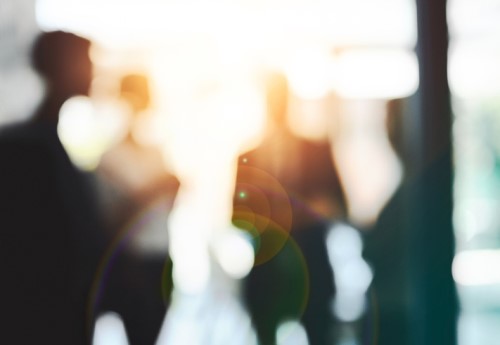 Technology may be integral to innovation but, according to one AI and data analytics expert, it's absolutely impossible without a solid team and supportive culture – and the insurance industry sometimes seems to forget that.
Shawn Rogers is a senior director of analytic strategy for TIBCO and he says the insurance sector is always striving for progress and innovation, but sometimes overlooks essential areas by focussing too heavily on the theme of technology.
"In a constant mission to achieve and transform at a faster rate than competitors, and seek ways to disrupt using data and analytics, it's easy to lose sight of the core mechanisms that help an insurance company thrive," said Rogers.
"The success stories are not only driven by technological change, but also by the people and culture behind that change," he told Insurance Business. "Together, people, culture and technology, represent the three pillars of innovation."
Evidence for these pillars can be found in TIBCO's recent CXO Innovation survey, which suggests innovation will fail if organisations don't empower their people or create supportive cultures.
The report shows that 29.5% of business innovation strategies are dedicated to nurturing people's innovative abilities while 29.81% of these efforts are used to facilitate a supportive culture to innovate within, and 40.75% are committed to innovating technology.
"It seems less attention is given to the critical people and cultural aspects when defining innovation, and we need to acknowledge they have a direct impact on business outcomes to encourage a more complete innovation landscape," said Rogers. "Overall, these two areas represent nearly 60% of the effort."
Rogers also noted that innovation which goes beyond technology is particularly important right now, considering the recommendations that came from the Royal Commission.
"The recommendations are designed to restore trust in Australia's financial system, given the perception that the culture within larger institutions doesn't support change or incentivise customer-oriented outcomes," said Rogers.
"Innovation within the sector – across all three pillars – will be essential in addressing customer expectations and reestablishing trust."
According to Rogers, the insurance industry is "ripe for innovation", thanks to the introduction of new legislation, and technology which is helping reinvigorate the industry.
"The digital transformation of the insurance industry, and the external overhaul of regulation, empowers its people to be open to and drive innovation," he told Insurance Business. "These forces of innovation are not only technology-led – insurers must implement a people-driven culture that can drive positive disruption where the customer benefits."
However, Rogers also noted that the current concept of innovation within the insurance industry remains "immature" and often lacks the right infrastructure to hold the three pillars together.
"Getting this right will be crucial for insurance companies to develop an innovation culture that can overcome the dynamic environment of changing regulations and the increased pressures on managing, utilising and securing data," he said.