Why insurtechs embark on world domination | Insurance Business Australia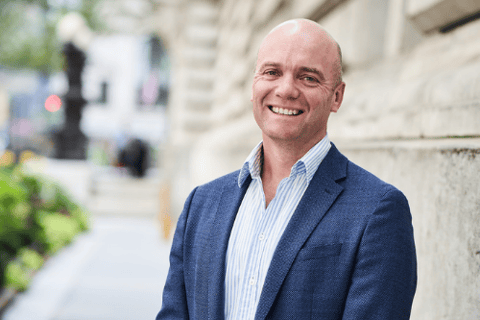 World domination used to be a dirty concept, something last century's infamous dictators aspired to. Today, from a business perspective, globalisation and digital technology have made taking over the world both more palatable and much easier. In the insurance industry, insurtechs are one of the newest sectors to brazenly declare their global objectives.
Cover Genius, a Sydney based provider of embedded insurance, describes itself as "Global Insurance Technology."
The website of Open, another Aussie headquartered insurtech, says, "Our mission is to provide the fastest insurance, at the best price, for the world".
Read next: Insurtech firm Open begins global expansion
Angus McDonald (pictured above) is Cover Genius co-founder and CEO.
"We're solving a really big ambition. We've got a massive goal to be a distribution platform across the whole globe, that's end to end, that allows you to be able to sell a product but also service it, and then handle the claims as well, and allows for our partners to embed it within their own digital platforms," he said.
McDonald said going global is less about the aspirations of Cover Genius and is really what its partners want.
"A lot of why we talk about global as being important is because it's important for our partners and that's why we've had to go and solve these problems so early in our life, which is really unusual for insurtechs or insurance companies - normally they focus on one country, or a couple of countries, or a region," he said.
McDonald said someone using their product in Japan should get the same experience as another customer in Australia or the United States.
"When we work with a company like booking.com or eBay, they have customers from all over the world, so they want to be able to give each of those customers the same protection experience as each other," he said.
McDonald said their challenges are global challenges so that's why they need to address them in that way. He compares their global issues to payment gateway companies who want to go global but have to deal with adapting their technology to work with all the different banking systems.
"We're finding that with the insurance systems the regulatory systems are slightly different. But we've been doing it now for a number of years and we've been getting the licenses in place and working on the structures," he said.
Read next: What's the Genius behind embedded insurance?
McDonald said having Japanese insurer Sompo Holdings as a partner has helped. Sompo has global insurance experience, including in developing markets where they already have a financial services infrastructure and regulatory environment knowledge.
Technology companies like Apple and Microsoft have a long history of going global. So does Akamai Technologies.
"You wouldn't be talking with me if Akamai didn't have global expansionist appetites," said James Richmond (pictured below), who leads Akamai's FSI division in Australia and New Zealand.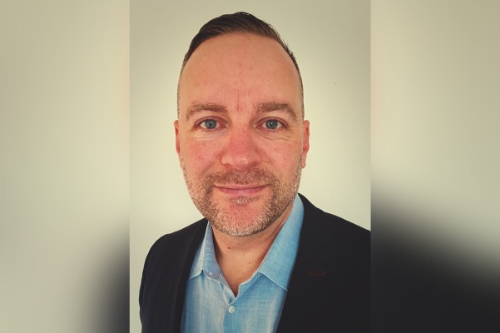 Richmond said going global can insure your business. If your market in New Zealand fails then your Australian market might save you.
"I think that there are great business reasons to do it for sure but what it does do is present a whole range of challenges for them [insurtechs] in the meantime," he said.
The challenges for insurtechs, said Richmond, are more than regulatory and technology related.
"So if you're an insurtech you'll have a wonderful proposition that's designed beautifully for the Australian market, you might look at the United Kingdom and think, 'Their legislation is kind of like ours and those guys look and feel like we do and they'll understand what we're trying to do,'" he said.
However, some extra hurdles, said Richmond, include working out how to deliver your proposition in a workable, scalable form in a different time zone.
"As soon as you get to these offshore markets there might be all the business opportunity in the world but then you're subject to their regulations, their cultural sensitivities, their risks, all of those things," he said.
Both Cover Genius and Open are expanding globally.
In September, according to Bloomberg, the Australian insurtech company Cover Genius boosted its valuation to $1 billion after its latest fundraising round of $100 million.
Cover Genius already operates in about 60 countries, including the United States. McDonald plans to double his workforce of 200 within the next 12 months.
In the same month, the insurtech firm Open Insurance finished raising $31 million from international investors bringing its total capital investment up to $53 million.
The company is about to enter the New Zealand market. By early 2022, founder and CEO Jonathan Buck expects Open to also have a presence in the United Kingdom.