2019 is the year of alignment | Insurance Business Australia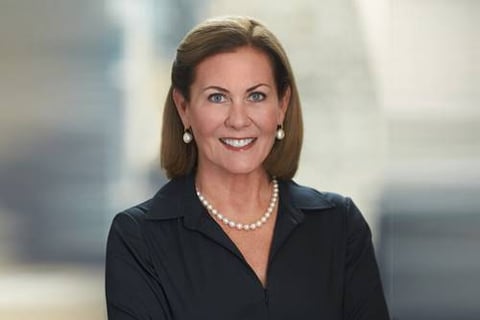 This is a transformative time for the insurance industry as it approaches the next phase of innovation to meet the evolving needs of the market. To help corporate risk managers and decision makers better understand the best ways to stay ahead of these changes, a collection of industry experts and advisory board members to Metabiota, the provider of epidemic risk modeling, is sharing top insights for 2019 and how companies can prepare and capitalize on the biggest opportunities.
In the first of three guest posts, Gretchen Hayes, Metabiota advisory board member and venture partner at Sandbox Industries is digging into why she believes 2019 is the year of alignment…
Recently the keynote speaker at a large insurance industry event challenged the audience to define the insurance business. He pointed out that had Kodak seen itself not in the camera business, but in the "preserving memories" business, its business model might have evolved long before the slow march to bankruptcy. As insurance professionals, many tend to label it as "the business of risk" or "loss prevention," when, more broadly, we are actually in the "giving piece of mind" business. For risk managers of large companies, that mission typically means giving peace of mind to shareholders, employees and the Board of Directors, and can translate into a motto of "minimizing maximum regret!"
Risk managers are motivated to find solutions to protect against the big, potentially catastrophic, events, that could be related to financial loss caused by big events, such as extreme weather, cyber-attacks on critical infrastructure, pandemics, or data breach. And with the convergence of big data, cloud processing, digitization and mobile applications, more change is hitting the industry – and being driven from within the industry -- than ever before. Within the insurtech space, there is far greater alignment today between larger companies (both carriers and corporates) and innovative insurtech start-ups.
Insurance companies realize they must innovate, and that typically means partnerships with relevant insurtechs, investment of capital and resources, and some experimentations.
Similarly, most start-ups want and need to work with insurance companies (and leverage their expertise, client base and branding) to bring new business models to market successfully. It's no longer an US against THEM mentality; instead, a collaborative approach will help the entire industry to grow and evolve. The power of alignment cannot be understated. Here are a few ways to ensure that alignment is possible:
1. Invest in chief innovation officers to coordinate insurtech partnerships and measure results. Investment in industry-specific venture funds can also be a strong complement to a carrier's overall innovation strategy.
2. Connect the corporate risk manager with the insurance broker. This relationship is pivotal for the success of this integration, because risk managers will drive the demand curve, which challenges brokers and underwriters to create the next generation of relevant insurance products and capabilities. And insurtech start-ups will be a big part of the solution set to help a company better manage its risks and respond to emerging risks. For example, with respect to cyber security, new detection and remediation tools can help to inform a company of the magnitude of the risk and allow the simulation of attack scenarios to identify vulnerabilities. These scenarios can be customized to correspond to a company's geography and industry. A company can remediate its vulnerabilities through real-time matches with the relevant IT vendors that specialize in the specific problem.
3. Insurance companies need to look beyond traditional risks to develop policies for emerging threats. "Health security" was recently identified by the World Economic Forum as a growing threat with catastrophic potential. Globalization -- increasing trade, travel, population density, migration and climate change -- has created heightened risks of epidemic events, a trend that is expected to accelerate. Metabiota, for example, is working in collaboration with Munich Re and Marsh & McLennan, to deliver a comprehensive methodology for quantifying the potential impacts of epidemics so that the risk can be understood, and policies can be delivered to protect countries and corporations from financial setbacks related to a health crisis.
Today the pace of innovation in the industry is being super-charged by the combination of the institutional expertise and resources of incumbent corporate entities together with the agility and fresh thinking of the start-up community. That combined energy and true alignment will enable industry to continue to fulfill its mission to bring peace of mind to its customers.
The above was an opinion piece written by Gretchen Hayes (pictured), venture partner at Sandbox Industries and advisory board member for Metabiota, the pioneer in epidemic risk modeling. The views expressed within the article are not necessarily those of Corporate Risk and Insurance.