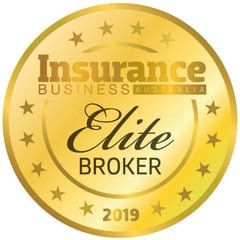 Since 2013, the Elite Brokers list has been among the most popular features in the Insurance Business editorial calendar, attracting applications from across the country and ultimately showcasing some of Australia's most successful insurance professionals.
Of course, this year is no different – the brokers included in the 2019 list range from industry veterans with 40 years under their belt to relative newcomers with just five years' experience in the field.
Location also seems to have little bearing on success with brokers based everywhere from regional towns and suburban hubs to bustling city centres – and everywhere in between.
One thing, however, remains consistent across the board – all brokers included in the list have demonstrated a natural talent in their chosen field and an unwavering passion for helping their clients.
As always, Insurance Business would like to congratulate the brokers included in this year's list and thank all those who participated in the nomination process.
Methodology
The Insurance Business ranking system is an objective means of ranking the best-performing insurance brokers in the country – not just those with the biggest portfolios or the largest clients.
Each broker was required to supply their own details to be eligible, along with details of a contact who could verify those figures. The criteria included:
• Number of policies written
• Total revenue
• Revenue per policy
• Number of clients
• New clients
• New client revenue
• Client retention
Each broker was ranked in each of these measurements, and the sum of all of their rankings was calculated to determine the overall winner.