Lawyer turned broker: 'Insurance allows people to focus on things that matter' | Insurance Business New Zealand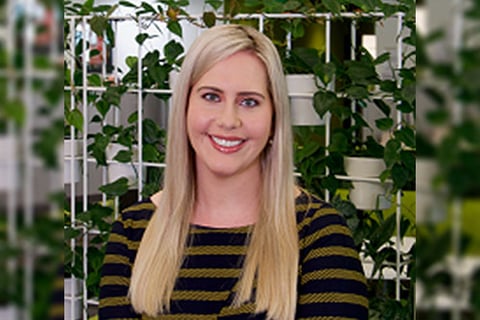 Some professionals immediately chose to be a broker when they entered the insurance industry – but Anna Parker first became an insurance lawyer then finally entered the broker world after witnessing her clients struggle with inadequate insurance policies.
Parker (pictured) worked as an insurance lawyer for several years before becoming a senior broker at Crombie Lockwood in the Financial and Professional Risks (FINPRO) team. She was named in Insurance Business NZ's Young Guns list for 2019, and spoke to Insurance Business about her journey towards becoming a broker, its challenges, and her thoughts on the industry.
"Having practiced as an insurance lawyer for some time, I had seen innumerable cases of clients not understanding the value or nuances of their insurance cover in relation to their actual risks. Making the move to broking gave me an opportunity to avoid that situation for my clients by advising them from the outset," Parker shared.
"In my new role, I help clients understand the value of insurance, associated risks, and appropriate levels of cover. I believe insurance is a tool that allows people and businesses to put aside their worries and concentrate on the things that matter; running their businesses and living their lives. It is important to me to make a positive difference and insurance is an industry where my work has real meaning and impact."
Parker has proven her commitment to insurance by being more active in improving the industry – including becoming an executive committee member of The Insurance Network since 2016 to support women in insurance and make the industry a more inclusive and diverse community.
"I believe it is important women are recognised when they contribute to the industry. The IN forms an important forum for information sharing and a launch pad for initiatives in this area," she explained.
"Through The IN we will continue to grow a network where women in the industry feel they have someone to talk to and champion them. I feel very strongly about the importance of feeling connected to the wider insurance industry and recognise how important it is to give back my time and energy to empowering others and making the industry a place where people feel supported and valued."
She was also a finalist for the Insurance Business Women in Insurance Awards 2019 in July, and now, she has been announced as one of the finalists for the Australian and New Zealand Institute of Insurance and Finance (ANZIIF) insurance awards.
"I'm proud to be in the same group [of finalists]. Winning this award would be an acknowledgement of my supporters and their faith in me. I want to keep inspiring other women to knock down those doors; and if one person feels encouraged to remain in the industry having had contact with me and my career journey then I would see that as a success," Parker said.
Having a lot of achievements both as an insurance lawyer and a broker, she has noticed the main challenges facing insurance brokers today.
"If brokers don't keep up with technology changes there is a real chance of being left behind by more innovative companies. I also think that attracting and retaining talent is a real issue too," she said.
"Pay attention to what your clients need, be a trusted advisor, and never underestimate the power of getting to know people face to face rather than always corresponding over email. Most of all, be brave. If you want to make a change or go for a new challenge put your hand up and ask for those opportunities."
Parker also offered tips to those who want to enter the insurance industry, whether as a broker or as a different kind of insurance professional.
"Do it! So many different skillsets are needed and there is a chance for most people to find their niche and what they are passionate about in the insurance industry," she advised.