Understanding liability insurance in New Zealand | Insurance Business New Zealand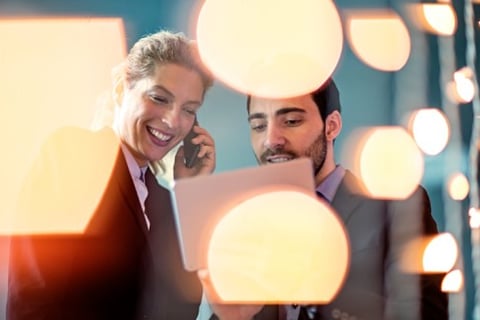 Liability insurance can be one of the most important covers for a business that deals extensively with third parties, however statistics have shown that a concerning number of Kiwi businesses remain uninsured for this particular risk.
An Institute of Directors report earlier this year revealed that as many as 24% of directors do not have directors' and officers' liability (D&O) insurance, with ICNZ and various broker groups calling on businesses to take a more proactive approach to their cover across the board. But what exactly is liability insurance, what does it cover your clients for, and why do your clients need it?
What is liability insurance?
In simple terms, liability insurance protects your client's business from any lawsuits it may face if either they, their employees or their products cause third-party damage. According to Rothbury Insurance Brokers, the most common claims relate to accidental property damage such as dropping construction tools, or damaging a client's property during delivery – therefore making the cover essential for a broad range of sectors such as construction, food and beverage or courier services.
While it isn't always possible to prevent accidents from taking place, liability insurance will cover the costs associated with remediating the damage, legal expenses that may be incurred, along with the cost of seeking expert advice.
The different types of liability cover
With this government taking a much more proactive approach to regulation, changes like the Health & Safety Act of 2016 have had a marked impact on all New Zealand businesses. This has resulted in increased fines for breaching various laws and a rise in insurable penalties, and the insurance sector has kept up well – there is now a broad range of liability cover on offer, though the various options can become difficult to understand and keep up with. Some of the most common types of liability cover are the following:
Public liability insurance: This will cover property damage and personal injury to third parties. Changes to ACC legislation have potentially opened the door for more bodily injury and loss of earnings claims, and claims related to property damage are common in certain sectors, as described above.
Product liability insurance: This will offer cover if the products sold cause damage and your client is held responsible. This type of cover is useful if you deal almost exclusively in product sales, and is popular among the electronics, food, cosmetics and toy industries.
Statutory liability insurance: This covers the cost of legal defence if the client is prosecuted for a breach of the majority of all New Zealand Acts of Parliament. Cover for all defence costs are included, though it cannot provide cover for any fines charged in relation to the Health & Safety and Employment Act, where indemnification is prohibited by law.
Professional indemnity insurance: If your client is in an advisory business and their clients suffer financial losses as a result of advice or something your client neglected, they may be in a position to open a claim. The costs of hiring a lawyer and any potential compensation to the other party will be covered by this insurance.
Is there anything the policy won't pay for?
Though liability insurance is a very diverse type of product, Rothbury Insurance Brokers warns that a general liability policy still has some limitations. It will not provide cover for certain specific risks, and those may require more specialist liability policies such as those detailed above.
For example, general liability insurance will not provide cover if one a worker suffers an injury in the workplace – if your client is at higher risk of this, they should look at taking out an employer's liability policy. It also won't cover any professional mistakes employees make, which is where specialised professional indemnity insurance can come in useful.
Deliberate actions of employees is another area that many insurance companies are keen to separate from other risks, so if a worker intentionally causes damage to a third party, most policies will not pay the claim.
How do you help clients go about choosing a policy?
There are a number of things to take into consideration when searching for a suitable policy.
Firstly, you should be aware of New Zealand laws and regulatory requirements when it comes to a minimum level of cover for various businesses. Many contracts – especially those involving construction sites or gyms – have requirements for public liability insurance, so you should thoroughly look into what is required to ensure that all parties are fully covered.
You should also make a note of all the risks the business faces and ensure the policy is tailored to suit its specific needs. Make sure you know any policy exclusions, and always read the policy wordings and fine print in detail.
Level of coverage is also important to consider, as different businesses carry different risk levels. You don't want your client to be paying extra for a level of cover they don't necessarily need, but you also don't want them to be underinsured – as tempting as it can be to go for the cheapest cover, you should carefully consider the level of risk before you select a policy.
Once you have done all of this, you should be able to rest easy and know that the hefty price tag of a lawsuit is not likely to take their business down.