AA Insurance reveals NZ's most stolen car | Insurance Business New Zealand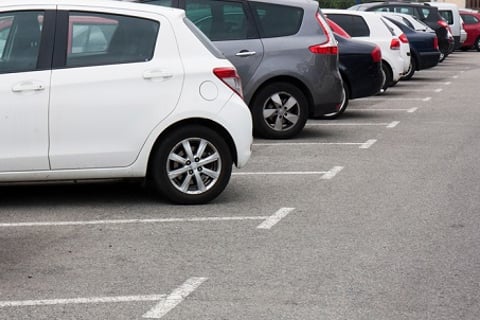 The Honda Torneo remains in number one spot as the most frequently stolen car in New Zealand, according to a report from AA Insurance.
"It's ranked number one because the probability of it being stolen is far greater than any other car we insure," AA Insurance customer relations manager Amelia Macandrew said. "It's not because there are more of them on the road than any other car.
"Honda Torneos were almost twice as likely to be stolen as all other vehicles on the list, including the Mazda Demio, of which there are significantly more on the roads but are only third on our list."
According to AA Insurance, also included in the Top 10 list are: the Mazda Familia, Mazda Demio, Subaru Impreza, Nissan Sunny, Nissan Cefiro, Mazda Atenza, Subaru Forester, Nissan Terrano and, finally, the Mazda Capella.
The report suggests that 96% of theft claims for models in the Top 10 list were for cars manufactured more than 10 years ago. The average value of a stolen vehicle claim from the list is $3,940, which has dropped from $5,120 in 2015 as cars age.
"There's less cause for concern if you own a newer model of the cars on the list though," Macandrew noted.
"Newer models tend to have more sophisticated security systems, so fewer are stolen. However, owners should never be complacent; thieves will always go for the easiest, fastest option, so it pays to make it harder for them, so they're not tempted."
Here are some tips, outlined by AA Insurance, that brokers can give their clients to help prevent car theft:
Always lock your car, even when parking at home;
Keep all valuables and your car keys out of sight, including away from your front and back door;
Where possible try to park in a garage, carport or off-street;
If you must park on the street, make sure your car is under a street light or in a well-lit area;
If possible use an attended, secure parking building and park close to the entrance or exit;
Install visible security measures such as an alarm, immobiliser or steering lock;
Always know where your keys are, and never leave them in your car, even at home. Thieves will steal car keys so they can take modern vehicles with sophisticated security systems;
Be extra vigilant on weekends and during warmer weather when there are more thefts reported.
"It's in everyone's interests to make our cars as difficult to steal as we can – not only to avoid the stress and disruption of a theft, but also help keep car insurance as affordable as possible," she added.
Related stories: