"Absolutely clear" that Kiwis with advice are better off – insurer | Insurance Business New Zealand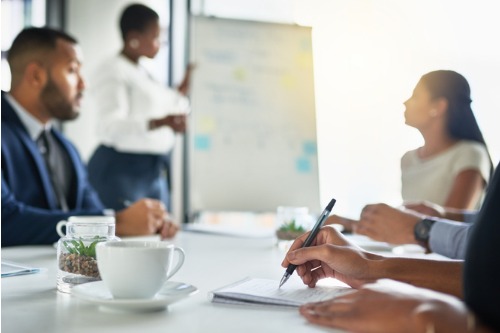 Health insurer nib says it is "absolutely clear" that customers with insurance advisers end up better off, and says advisers have done an "extraordinary" job adapting to the challenges that have come with COVID-19, and multiple lockdowns.
According to nib New Zealand CEO Rob Hennin, approximately half of the insurer's business currently comes through its adviser channel. He says its internal studies have been clear – customers with advisers have more financial certainty, and also see increased health benefits as a result.
"It's absolutely clear from our research and the work the Financial Services Council has done that Kiwis who receive financial advice are better off," Hennin told Insurance Business.
Read more: COVID-19 has increased demand for financial advice
"Having clarity on your financial future actually helps with your overall health, and, actually, one of the biggest determinants of whether or not you're going to be fit and healthy is your financial situation. Having that understanding and certainty about your financial future is a real driving force, and naturally, that's very good for advisers – they play the role of not only a financial adviser, but often also of a family counsellor."
"Advisers have just pivoted and done an extraordinary job throughout COVID-19," Hennin added.
"They've really embraced digital tools and they've gone out, consulted with their clients and done whatever they can to ensure they all have access to the care and protection that they need."
Hennin urged customers concerned about any aspect of their finances to consider engaging an adviser, especially if their situation is complex or particularly difficult. He said many insurers can also offer wellbeing and mental health assistance in addition to financial protection, and members are encouraged to explore their options.
Read more: AIA pledges support for financial advisers amid COVID-19 recovery
"If you are concerned about your finances, you really should seek out a financial adviser and go have a chat with them, because they can really add a lot of value," Hennin said.
"If you have health insurance and are a nib member, you should certainly reach out to us. We can help members get care if they need it, whether that's access to mental health services, wellbeing coaches, or just people to talk to.
"Reach out to your adviser, reach out to your insurer, and if you're not feeling good about your situation – go and get some help."