Advisers celebrate industry award wins | Insurance Business New Zealand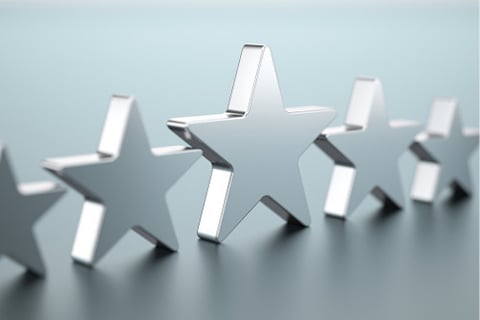 ANZIIF announced its 2021 New Zealand Insurance Industry Awards winners last week, and the winners of the broking categories have received a lot of praise from the judges, who commented that this year's submissions have been exceptionally strong and have reflected the importance of the advice sector to New Zealand's insurance industry.
2021 has marked the ninth year of ANZIIF's insurance awards in New Zealand, and this year's awards included two key broker categories - Large Broking Company of the Year, and Broking Professional of the Year.
The Large Broking Company of the Year award considered New Zealand-based brokerages with a gross premium greater than $50 million, or revenue of over $50 million. The 2021 title was taken by Insurance Advisernet, which judges praised for its strong focus on professionalism, and on its communication with clients and staff throughout the pandemic. They also highlighted its ongoing charity campaigns, and its learning and professional development programmes.
David Crawford, director of Insurance Advisernet New Zealand said that the win was "a real testament to the network of outstanding brokers that Insurance Advisernet has around the country," and recognised the support of the team based in Auckland, and in Australia.
Read more: ANZIIF reveals 2021 New Zealand Insurance Awards winners
The Broking Professional of the Year category was awarded to Bridges Insurance director Faith Owens.
Commenting on Faith's win, Chris Sutherland, executive general manager strategic broker partnerships at Vero said that her depth of experience in the industry and her commitment to clients made her submission stand out. He said the newly included category also demonstrated the importance of advisers to intermediated insurers like Vero, particularly in the last several years when advice has become increasingly important.
"The Broker of the Year award is an important category for us, as it speaks to the value of brokers in our industry," Sutherland said. "As an intermediated insurer, we firmly believe in the value of good insurance advice, and this category recognises the professionalism and commitment to good customer outcomes of brokers in New Zealand."
"Faith Owens has spent over 10 years in the industry, both in loss adjusting and broking roles, and judges commented that when you see her in that helper mode, you see how customer centric she is," he said. "She manages a significant portfolio of clients, and maintains strong relationships with all of those clients, no matter their size.
"She also celebrated a 95% business increase from referrals, and has displayed a great approach to conduct and culture - especially in a competitive market. She places great emphasis on her career and is a great academic achiever, having completed multiple qualifications while continuing to strengthen her formal learning each year.
"Industry leaders have praised her for taking the time to understand every one of her clients' individual needs, and noted that she is an inspiration for other young women who want to advance their careers in insurance broking."
Read more: ANZIIF to investigate unconscious bias, business culture
Faith Owens joined Bridges Insurance in 2007 after having worked as an insurance broker and loss adjuster in the UK, and she became a director and shareholder of the brokerage in 2016. She also won Insurance Broker of the year title at the Women in Insurance Awards 2019, regularly speaks at industry events and conferences, and plays an active role in the wider adviser community.
Commenting on her win, Owens said that a key part of her focus as director is ensuring that new advisers get the mentoring and support that they need to continue in the industry - particularly as insurance has been a difficult sector to recruit for, while the need for good advice is continuing to grow.
"I'm very excited and very proud to achieve this award," Owens said. "It is recognition of the years of hard work, dedication, patience and perseverance."
"Part of my role is to mentor, work with and develop our younger staff members, and I'm really pleased to say that our industry is in really safe hands with the caliber of the new employees that we have coming through," she said. "I very much appreciate ANZIIF's consideration and I'm absolutely thrilled to be named as the winner."