ANZIIF reveals 2021 New Zealand Insurance Awards winners | Insurance Business New Zealand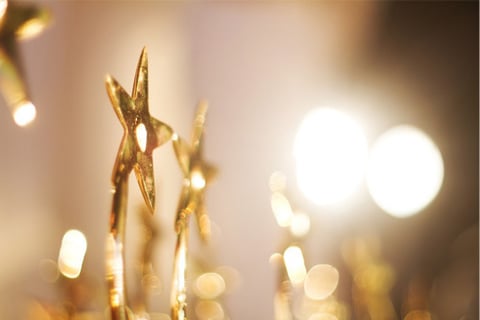 ANZIIF has announced the winners of the 2021 New Zealand Insurance Awards, with CEO Prue Willsford praising the enormous effort that the industry has put into all of its work over the past year.
The awards were held in a virtual ceremony, and Willsford said that the insurance sector has been "extremely resilient" throughout 2021, and had particularly strengthened its focus on culture and conduct - something she said would undoubtedly translate into better outcomes for customers, and also more new industry entrants.
The awards recognised a mix of life and general insurance companies, brokers and service providers, and the winners were decided by a panel of insurance industry judges.
Read more: ANZIIF announces finalists for NZ insurance awards
The full list of winners is as follows:
Innovation of the Year - Gallagher Bassett
Large Broking Company of the Year - Insurance Advisernet New Zealand
Underwriting Agency of the Year - Delta Insurance
Life Insurance Company of the Year - Asteron Life
General Insurance Company of the Year - AA Insurance
Professional Services Firm of the Year - McLarens
Service Provider to the Insurance Industry - CoreLogic
Insurance Learning Programme of the Year - AA Insurance
Excellence in Workplace Diversity and Inclusion - Suncorp New Zealand
Young Insurance Professional of the Year - Stephen Cantwell, FMG
Broking Professional of the Year - Faith Owens, Bridges Insurance
Insurance Leader of the Year - Jimmy Higgins (Suncorp New Zealand), Sid Miller (EQC), Campbell Mitchell (Suncorp New Zealand), Blair Williams (IAG New Zealand)
ANZIIF Lifetime Achievement Award - Doune Connett, AIA New Zealand
Commenting on the industry's journey throughout 2021, Willsford said that there had been some major challenges, but that organisations had strengthened their commitment to higher standards and professionalism, and had continued to assist customers through many difficult times.
"It's so important to celebrate the depth and breadth of our industry, more than ever given the significant year that we've had," Willsford said."Our industry has been extremely resilient in adapting to the changing environment and keeping up with the legislative changes, and supporting our customers and people while working remotely."
"While the industry has faced challenging circumstances over the last 12 months, the professionalism from the New Zealand insurance industry to adapt to change has been second to none," she said.
"Research has shown us that organisations with a strong culture often see an improvement in conduct, confidence, trust, and a better outcome for customers. Conduct is what the customer actually experiences, and this highlights the connection between conduct and culture."
In 2020, ANZIIF collaborated with ICNZ and the New Zealand insurance community on educational resources covering the New Zealand fair insurance code, and also developed ANZIIF's Building Integrity course.
Willsford said that both of those pieces of education helped encourage good conduct, and set the standard for professionalism and best practice.
"ANZIIF is pleased to play its part in supporting the increasing professionalism and focus on conduct and culture that will inevitably benefit our community and our customers," she said.
"As an ANZIIF judge, I've been lucky enough to see the incredible ways in which our industry has supported our customers and our people, and it has been truly inspiring. This is why this year's awards are so significant - each one of our finalists truly embody the commitment that New Zealanders bring to their roles every day."
Read more: ANZIIF hands out awards at AGM
IAG New Zealand's general counsel and executive general manager external relations, and winner of Insurance Leader of the year, Blair Williams, said that it was great to be recognised for his role in driving change within the insurance industry - most notably in bringing the Natural Disaster Response Model to fruition.
"It is an honour to accept this award on behalf of the broader IAG team, who have worked tirelessly to drive these changes and transition our business and industry to the new natural disaster response model," Williams said.
"While we hope most New Zealanders will never need to experience the new model first-hand, we know that if they do, this successful industry-wide effort has delivered a system that will help make their recovery experience as seamless as possible."