Advisers find "unexpected benefits" from completing Level 5 | Insurance Business New Zealand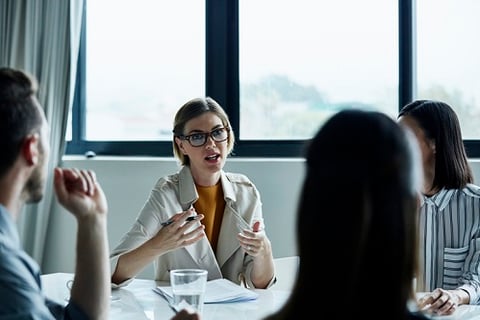 Advisers are finding "unexpected benefits" from completing their Level 5 qualification, and the value-add of the Core Knowledge module has come as a surprise to some, according to feedback received by Professional IQ College CEO Rod Severn.
Severn says advisers have found the macroeconomic side of the Core Knowledge module particularly helpful, as they have been able to draw links between the 'bigger picture' and how it might impact the financial outcomes of their clients. He says it's helped them with their business planning, and has prompted more consideration of broader economic events when dealing with clients' finances.
"There are four components that make up the Core Module," Severn explained.
Read more: ANZIIF offers alternative to Level 5 certificate
"One is around good conduct, and the other is around the new regulatory framework – but the other two ask you to provide information around financial advice solutions that you might give to clients, using your knowledge of financial institutions, and asks you to look at the economic environment and how that impacts financial outcomes.
"Those last two are really creating the glue for the 'bigger picture' environment, where advisers really need to have a bigger view of what's going on."
As an example, Severn noted that changes in the OCR would have an impact on mortgage rates, and, therefore, on the amount of disposable income clients have to put towards investments, savings and insurance. He says the macroeconomic impact of certain things may not be immediately obvious, but that understanding how everything intertwines is extremely beneficial.
"To give another example, there may be another earthquake that causes severe damage, which then puts the stress on insurance companies to pay out," Severn said.
Read more: PIQ rolls out new version of Level 5 certificate
"That then puts premiums up, which impacts people's cashflow and how much they can spend on other things – so there's a flow-on effect into other areas of financial services. If bank rates go down, that's good for people with mortgages – but it impacts people with savings who rely on those investments getting a return."
"We've had commentary from students telling us completing their Level 5 certificate was actually a very useful exercise, and they learned a lot from it," he added.
"Yes, it's a pain to have to do qualifications and papers and assessments, but at the end of the day, they found it worthwhile and now feel more confident and competent in giving advice."