AIA celebrates centennial with new partnership | Insurance Business New Zealand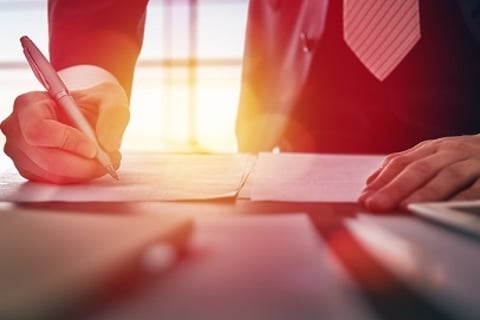 2019 marks 100 years since AIA first originated as American Asiatic Underwriters in Shanghai, and in celebration of its centennial, the insurer has announced a partnership with the Mental Health Foundation in New Zealand.
AIA New Zealand CEO Nick Stanhope says the business has seen a significant rise in claims related to mental health over the past few years, and that improving the wellbeing of employees, customers, partners and all New Zealanders continues to be a priority for the insurer.
Around 1,000 New Zealand staff took part in a 100km baton relay at AIA's Smales Farm office on Friday, with the charity relay set to be the first of a number of activities as part of the partnership with the Foundation over the coming year.
"We're first and foremost looking to provide the Foundation with financial support, and to allow them to focus on what they're good at," Stanhope told Insurance Business.
"The relevance for us is that we have unfortunately seen an increase in the number of claims for mental health, and this has been a long and ongoing trend in our business. We're concerned with New Zealanders being in a situation where they are struggling with mental health, and we're looking to support partners who can work with them to get better outcomes."
"Our income protection policies provide cover for mental health, and that is by far the most significant area of increase that we've experienced within those products," he explained. "That's also the case in Australia, and we see a really serious situation developing across both countries."
Stanhope pointed out that almost half of New Zealanders will live with a mental illness at some point during their lifetime, and that despite the progress being made in improving life expectancy and physical health, relatively little has been done to combat the high levels of mental illness in the country.
The Mental Health Foundation says its focus is currently on Christchurch, and that AIA's donation will allow it to continue to offer its 'All Right?' resources to those who need it, as well as suicide prevention services across New Zealand.
"We're always looking to try and understand where we can add the most value, and we've been involved in the mental health area in New Zealand for some time," Stanhope concluded. "Thankfully we have organisations such as the Mental Health Foundation. We're thrilled to be working with them and to help bring important support services to those in need."