AIA NZ study reveals what accounts for 90% of deaths in New Zealand | Insurance Business New Zealand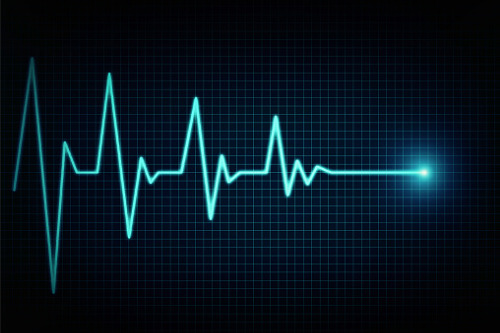 AIA New Zealand has released a new report on non-communicable diseases (NCDs), and its data has revealed that NCDs are responsible for 90% of deaths in New Zealand.
The information gathered from publicly available sources, as well as AIA's Vitality programme, showed that five modifiable factors - physical inactivity, poor nutrition, smoking, excess alcohol and environmental factors - led to five NCDs that were responsible for over 90% of deaths in New Zealand. These NCDs were cancer, diabetes, respiratory disease, heart disease, and poor mental health.
The reality differed significantly from the perception, with half of the surveyed Kiwis believing that NCDs accounted for only 10-15% of deaths - a significant departure from the actual figure.
Head of research and wellbeing Candice Smith said that AIA constantly monitors these factors to try and establish where it needs to have the biggest impact, and she said the statistics represent a strong opportunity for insurers to make a difference.
"We pride ourselves on being evidence-based, and it's important for us to positively affect the wellbeing of our customers," Smith told Insurance Business.
Read more: AIA Vitality announces new member benefits and partnerships
"We like to keep a very close eye on shifting signs in the areas that we focus on, and which are within our realm of ability to impact. The reason we wanted to write this report and publicise it more widely is because we've seen some significant changes compared to some of the previous years, where perhaps the percentage of NCD deaths has changed.
"The changes in perception were also a very interesting piece for us, and we saw the opportunity for us and our advisers to make a difference."
Smith noted that New Zealand's statistics are quite different in comparison to many of its other markets, where NCDs account for only 60% of deaths on average. However, she said this difference is actually more encouraging that it may look at first glance, as it means that a lot more depends on factors which can be influenced and modified individually.
"It's interesting to look at New Zealand's statistic in comparison to the global figure, which is around 60% of deaths attributed to the five behaviours leading to the five non-communicable diseases," Smith said. "That figure has been increasing, and there has been a range of reasons for that."
"When you hear the number, perhaps the instinctive reaction is that New Zealand has a worse situation compared to the rest of the world," she continued.
"But what the comparison actually shows is an absence of some of the problems and concerns that other countries have, that New Zealand is quite privileged to not have to deal with."
Read more: AIA to showcase advisers' experiences with Vitality programme
"Infectious diseases is something New Zealand has dealt with less - the last two years obviously being an exception, but even its experience with COVID-19 has been better than most other countries. Early infant deaths and childbirth deaths are another example, along with injuries and violent deaths. Those aren't issues that cause as much concern in New Zealand as they do in some of the other places we look at," Smith explained.
"That actually creates a huge opportunity for insurers, because so many deaths are linked back to individually modifiable behaviours - behaviours that we as individuals have control over."
While previous data had suggested that only four modifiable behaviours were responsible for the most common NCDs, the addition of mental health as a fifth factor is a significant development in the research.
Smith said that AIA is now looking to dig into the topic of mental health and its impacts on physical health further, and to utilise that data to further incentivise healthy choices in its customers.
"With Vitality, we have the ability to increase our understanding of the behavioural data points as well as the claims experience," Smith said.
"We are constantly measuring the impact that we are having with our various programmes to ensure that they are having the desired impact on terms of behaviours and outcomes, so we do analyse our data internally on an ongoing basis.
"We then work with a number of different experts and academics, and we draw on publicly available data to see where our biggest opportunities are to make a difference. The next two key pieces of work for us will be around the impact of environmental factors and mental health, as I think there is still a big gap in understanding there."