AICLA president seeks success from stability | Insurance Business New Zealand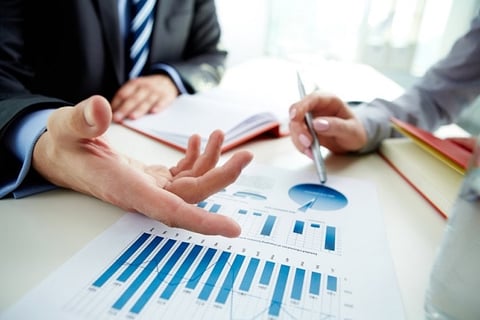 As a self-described details man who left school at 15 to work in insurance, the newly-appointed president of the Australasian Institute of Chartered Loss Adjusters (
AICLA
),
Leon Briggs
, says he was happy to step up and take on the role as it offered a chance to give back to the industry he loves so much.
"I think that most adjusters who have been in the industry for a while are interested in giving back," Briggs told
Insurance Business
.
"Loss adjusting particularly is a profession where you're trained on the job and most adjusters enjoy training and teaching other people because they enjoy being involved in things."
Briggs started off by getting on the committee, before becoming the division chair, director of the board and now president.
"I think I'm a detail person which might end up being quite useful with some things."
He says he doesn't have a particular 'call to arms' because that would suggest things needed to change.
"A successful presidency can also be where things just continue in a stable direction too," he said.
"But having said that, education has already come through as a theme of sorts."
Indeed, Briggs described his excitement at the potential of working together with
ANZIIF
'for the benefit of loss adjusters and the industry as a whole', following an informal meeting with ANZIIF CEO
Prue Willsford
after the recent NZ insurance industry awards.
Briggs said ANZIIF's modern internet-based system could work for loss adjusters too, with the more 'mix'n'match' approach it offered.
"If ANZIIF have 200 skills units, some in broking, insurance, general insurance, it's something that enables you to pick from a wide range, then the flexibility you provide people and the relevancy to their particular job will be greatly enhanced," he explained.
He has now arranged to 'sit down and understand it' in a more formal meeting with ANZIIF and said he was optimistic about how new technology and methods could enhance the delivery of education to loss adjusters.
The level of education required for loss adjusting was recently raised following the NZ industry awards, with some adjusters feeling it was inappropriate to put loss adjusters who have to achieve a diploma in the same Service Provider category as retailers such as JB Hifi and Smith&Smith.
Speaking on this subject to
Insurance Business
, Briggs said it was important to be careful 'because we don't know what people learn from a number of different media.'
"Yes, we are diploma-based, but there could be a lot more around knowing the workings of different stereos or fitting windscreens," he said.
"We don't want to be seen as saying we're better than them because we have a diploma!"
He added that it was interesting to note how many award recipients cited the use of NPS scores on the night.
He said: "That's quite difficult for a loss adjusting firm. If you're burgled would you recommend
Cunningham Lindsey
?
"Also, there's only a limited number of loss adjusters, so what happens if you only get one or two actually entering every year?
"I can sympathise with that view, but I can see why ANZIIF do what they do as well – and I'm glad I don't have to organise it!"
Briggs also said in his AICLA editorial that it was up to loss adjusters to demonstrate the value that they add to their clients.
"Every claim that we do well is a demonstration of why a loss adjuster should do the work, rather than some other model insurers might use," he noted.
"Being recognised in front of the whole industry as one of the top service providers to insurers is one way of being proud about what we do."
Briggs also took the chance to allay fears that the industry was running out of loss adjusters as many were older and would soon be retiring.
"You can talk to different people and get different answers to that. But I think there are always the right number of loss adjusters because firms always hire people," he explained.
"If it was a permanent shortage there would be problems."
Citing AICLA membership figures, Briggs said the organisation had 743 members in 2008 and now boasted 856 as of April 2016.
"There isn't a decline in the number of qualified or striving to be qualified," he said. "There's good growth in Asia.
"Loss adjusters come in waves, and they tend to come into the profession late.
"People say we have got an ageing problem because most of them are older so there will be a retirement crisis, but they've been saying that for the past 10 or 20 years and it never happens!
"A lot of people come in as a second career, so they're not always 18 from school, or in my case I started working in insurance at 15 and started loss adjusting when I was 20.
"But there is a naturally limited number of loss adjusters because of the size of population."
Nevertheless, Briggs doesn't let that fact stop him from extolling the wonders of loss adjusting at any given opportunity.
He loves the travel involved, the fact that the work is quite technical, and that every claim is slightly different.
"You never go in pleasant circumstances but you get to see things and you learn stuff," he said.
"So there's a fire in a chicken factory in Fiji, you follow the chicken through and then you know how they process chickens. I describe it at parties now!"
Related stories:
Displaced insurance workers still committed to quake effort
Outgoing association president's mixed emotions