AIG to part company with life & retirement business | Insurance Business New Zealand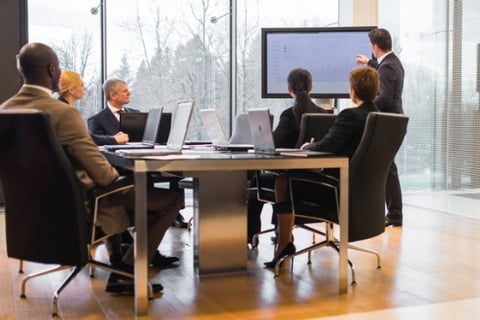 American International Group (AIG) has revealed its intention to separate from its life & retirement business – a decision the company hopes will result in two "market-leading" "stand-alone entities."
The company came to the decision after its executive management team – with assistance from independent financial and legal advisors and oversight from its own board of directors – conducted a comprehensive review of AIG's current composite structure. The review's results led to the executive management recommending and the board pursuing the decision to separate the life & retirement business.
"AIG's executive management and board believe a simplified corporate structure will unlock significant value for shareholders and other stakeholders," a company release said. "Although no decisions have been made as to how to achieve a full separation, the board's intent is to accomplish it in a way that maximises shareholder value and establishes two independent, market leading companies."
"Over the last three years, we have taken significant action to de-risk AIG and position the company for profitable growth, including fortifying general insurance, diversifying life & retirement, significantly strengthening AIG's capital and liquidity position, and building a world-class team," said outgoing AIG CEO Brian Duperreault in a statement. "This foundational work has positioned AIG to pursue a separation of life & retirement enabling both companies to prosper as stand-alone entities."
Read more: AIG appoints Peter Zaffino as CEO
AIG's decision to separate from the life & retirement business comes shortly after it named Peter Zaffino to serve as the company's newest chief executive officer, succeeding current CEO Duperreault. Duperreault will transition into a new role as executive chairman of the company.
"Across AIG, we have made significant progress executing on our strategy to deliver value for our clients, distribution partners, shareholders and other stakeholders," commented CEO-elect Zaffino on the decision. "Our businesses can be further strengthened by separating life & retirement from AIG, which we believe will enable each entity to achieve a more appropriate and sustainable valuation."
Coinciding with the major announcement, AIG also revealed its Q3 2020 catastrophe loss estimates. The company's catastrophe loss estimates for the third quarter, net of reinsurance, totaled US$790 million (before tax). Of that US$790 million, there was US$185 million of estimated catastrophe losses for claims related to COVID-19 – principally in AIG's travel, event cancellation, trade credit, property, agriculture, and casualty books of business.
AIG also announced the results of its annual actuarial assumption update for the life & retirement and legacy segments. This year saw lower interest rate assumptions, including a decrease in the expected 10 year forward 10-year Treasury rate to approximately 2.8%.
The company recorded a third quarter 2020 charge of US$7 million, after-tax (US$9 million pre-tax), to net income attributable to AIG common shareholders, representing a charge of US$22 million, pre-tax, in the life & retirement segment and a benefit of US$13 million, pre-tax, in the legacy segment.