Aon NZ focuses on "human touch" in latest campaign | Insurance Business New Zealand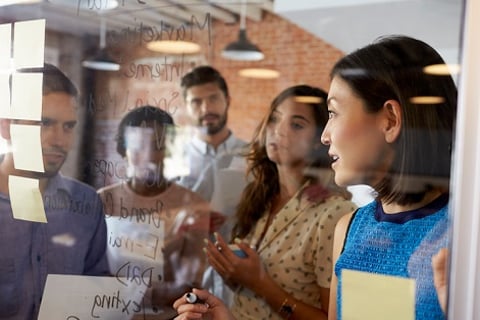 In its latest marketing campaign, Aon New Zealand highlights the importance of a real human and personalised service.
The campaign, known as Proudly local. Proudly human. encompasses out-of-home, digital and TV advertising. It seeks to show Aon's focus on real conversations and personalised service over chatbots and automation. According to the global broking giant, this puts empathy, intuition, and human-led customer service at the centre of insurance.
The campaign was designed and executed by WAVE Creative Communications Agency, and includes a 46-second TV ad that shows a human against the visual backdrop of a labyrinth of data and artificial intelligence. Posters featuring 35 of Aon's insurance brokers across New Zealand will also be put up in various public locations and on Aon's digital platforms.
According to Monique McGrath, Aon NZ's marketing and communications manager, there is no 'one size fits all' approach to insurance, and the company is committed to growing its branch office network in New Zealand amid a trend of location closures in the insurance industry. Growing its branches, she added, allows Aon to continue to meet the specific needs of individuals and offer tailored solutions.
"WAVE helped us stay true to what we believe in – our customers being able to talk, face-to-face, or over the phone with one of our brokers around the country," McGrath said. "Our team are real humans, who live locally, and now we are able to celebrate that even more through this creative campaign."