Are brokers to blame for crisis fallout? | Insurance Business New Zealand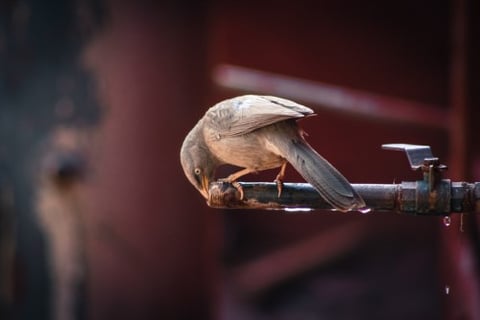 Half a year may have passed since the Hawke's Bay water crisis – but the event has left a black mark on the insurance industry after business owners were left floundering when they realised their policies did not kick in until a state of emergency was declared.
Dr
Michael Naylor
, an insurance expert at Massey University's school of economics and finance, said that the business owners' amazement as to their situation clearly revealed they believed their insurance would put everything right.
He attributed the problem therefore, to business owners being poorly advised and arranging poor quality or inadequate insurance for which the policy limitations had never been explained to them.
Naylor, to the consternation of the broker community, said that the majority of insurance advisers and brokers in New Zealand have very little specialist training in the details of business insurance as it is an expert area, and that most advisers or brokers are unable to cover both general and personal insurance, nor able to offer advice on the full range of non-insurance solutions.
"And when the limitations of the policies became clear, the business owners looked to government or local council for a bailout," he said.
Naylor advised business owners to replace their inadequate cover with a new insurance adviser and a quality policy that would meet their risk requirements.
"Business risk is a complex area, and insurance is just one of many mitigation strategies," he said. "Other solutions involve areas like cross-training staff, holding vital records in two or more locations, or running a customer database so they can be informed of a temporary change of location. It's no good being paid a lump sum if no-one apart from the account's clerk understands how to work the payments system."
He added that business owners need to take time to discuss their risk contingency solutions with staff and their advisers.
"Insurance exists to protect businesses against eventualities like Hawke's Bay's contaminated water supply – and it's up to businesses to make sure they have the right cover in place," he explained.
Auckland barrister
Steve Keall
said that he would respectfully disagree with allocating fault to brokers.
"In my opinion the most likely case is that brokers are not at fault," he remarked.
"The issue here is a lot of people, including some businesses, may not take their full responsibility of acquainting themselves with cover and discussing it thoroughly with their brokers.
"Policyholders need to apply themselves to what they're buying. The unfortunate reality is that insurance is quite often more limited that what people believe."
ICNZ
CEO
Tim Grafton
emphasised that it should be kept in mind that there are many good brokers in the industry.
"They are well trained, experienced and look after their customers; but as in any business there are poor performers," he said.
According to
IBANZ
CEO
Gary Young
, Naylor's views contain unsubstantiated assumptions about insurance cover, insurance advisers, brokers and risk management.
"I find this disappointing," he remarked. "In reality the insurance response would be limited at best and the answer lies in how businesses manage a range of business risks which are either not insured or can never be insured."
Related sites:
Are brokers the key to solving the underinsurance crisis?