Are fraudulent claims driving up insurance prices? | Insurance Business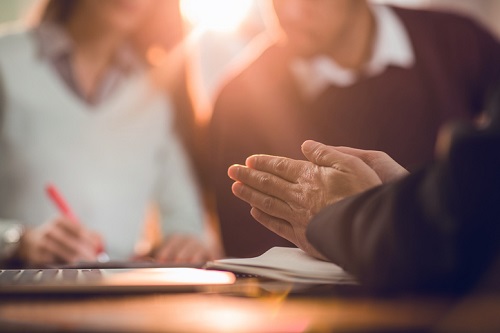 Despite the relatively low occurrence of fraudulent insurance claims in New Zealand, industry experts say they nonetheless have the potential to drive up costs. With insurers already making price adjustments to reflect a certain amount of false claims, it falls on claims departments to be extra vigilant and ensure the vast majority of policyholders are not affected.
According to David Whyte, managing director at DCW Management, fraudulent claims are almost certainly having an impact on regional pricing, and closer monitoring on the part of regulators may be the next logical step.
"On the property and casualty side, approximately 7% of fire and general claims are potentially fraudulent, and that undoubtedly has an impact on regional pricing," Whyte told Insurance Business.
"When you're pricing any product, you have to account for fraudulent exposure to ensure that the majority of policyholders don't suffer an adverse experience. As an example, if the generally accepted figure of 7% has also been reflected within the Canterbury earthquake claims, it would mean $2.8 billion worth of fraudulent claims – which is a huge loss for insurers."
Nonetheless, Whyte says that so far Southern Response has not found any significant evidence of fraudulent claims with regards to Canterbury; however one-off fires, burglaries, or other insured events are more likely targets for fraud, with the trauma and income protection fields also seeing the odd instance of dishonest claimants.
"You can find trauma and income protection clients who have organised their financial affairs in such a way that they can maximise their benefits from the insurance cover, though it doesn't happen too often," Whyte explained. "Detecting fraudulent claims is more straightforward when it comes to things like repair costs. Forensic accountants can analyse the claims portfolio and see which ones have extraordinarily high repair bills or unusually high labour costs, or whether the scope of work has been exceeded by the invoices submitted. While I wouldn't necessarily think these have a huge impact, it is there and it's being accounted for in the pricing."
At the end of the day, Whyte says that a solid 95% of all insurance claims are genuine and settled without dispute. Insurers have a duty of care towards policyholders to ensure everyone gets a fair chance if a claim arises, and where there's suspicion of fraud, they must ensure that every paid claim is valid.
"Insurers are often at a huge disadvantage there, because they don't want to be seen taking someone to court and accusing them of deliberate and grievous fraud," he stated.
"It's not a good look, and you often find that these things are settled on an ex-gratia basis. But on analysis, most insurers perform their duty of care above and beyond community standards."