Are insurance companies overstating start-up disruption? | Insurance Business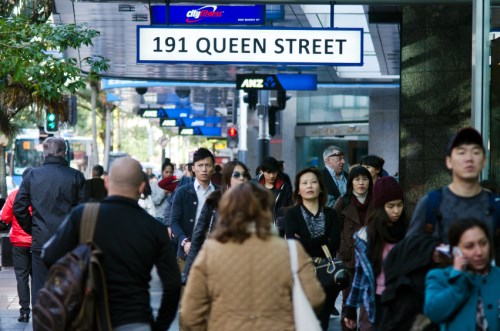 Today's companies are too focused on start-ups at the expense of other potential sources of disruption like their own companies and competitors, reveals the New Zealand
PwC
Global FinTech Report.
According to the report, a staggering 100% of New Zealand respondents felt that the most disruptive force in financial services in the next five years would be start-ups - that compared to a global average of 75%.
PwC financial services leader Andy Symons states that the fintech revolution will not just be driven by start-ups but also by established competitors businesses thought they knew.
"The distinction we're now seeing between fintech start-ups and incumbents is only temporary and will disappear completely as corporates realise their own transformational potential and today's start-ups mature," he says.
"Where today's corporates aren't focusing is on their existing competitors – our global respondents were twice as likely to predict disruption coming from existing financial service institutions as our New Zealand survey participants."
The report also found that financial services companies are relying too heavily on start-ups for innovation, with almost 85% saying they are entering into partnerships with fintechs compared to 45% globally.
"The risk that comes with these partnerships is that established firms treat a fintech partnership as a chance to outsource innovation to a start-up, rather than signalling the beginning of a much wider transformation of their operations," says Symons.
The report advises corporates look beyond simply partnering with fintechs and create a two-speed innovation strategy if they want to survive the changes coming.
Want the latest insurance industry news first? Sign up for our completely free newsletter service now.
This will entail bringing together the existing expertise within a business and the innovation, creativity and digitally enabled business models of start-ups.
James McGhie
, managing director of
Apex Insurance
, comments that the threat of disruption can come from anywhere, including start-ups, which have nothing to lose to competitors, and multinationals which have large resources to invest in strategy.
He stresses that Apex Insurance is most certainly not making light of the disruptive potential of itself or its competitors as it "keeps its eyes wide open" and collaborates with partners that it believes "will help lead it into the future."
"
NZbrokers
Group is a great example of this, i.e. where Apex can act as a medium-sized individual business and adapt quickly to change while having the technology, resources and scale of a large global," he says.
"And in conjunction with this Apex Insurance pays due attention to utilising both the competency within the company as well as the focused qualities of the start-up."
According to Jason Bayly, of Jason Bayly Insurance Brokers, established companies have already proven their longevity and clout and clearly should not be underrated as a source of disruption.
"Established companies have been there and done that – they know their stuff. Start-ups on the other hand are lean and mean and come in aggressively – with no office expenses and the like – and attack market share," he says.
"So it is advisable for established companies to keep developing their operations while also sharing their expertise with start-ups for the most beneficial outcomes."
Jane Cook from Jane Cook Insurances assures that she has no hesitation in acknowledging that established businesses constitute a real threat, and this after 16 years in business.
"Maybe start-ups are still more of a threat though – it's hard to say," she says.
The fintech revolution won't occur overnight, states the report, but it will happen and companies of every size across financial services have to be ready for it.
Related stories:
Insurance industry playing catch-up on tech
World first data protection insurance capability unveiled