AUB Group boss rubbishes threat of direct world | Insurance Business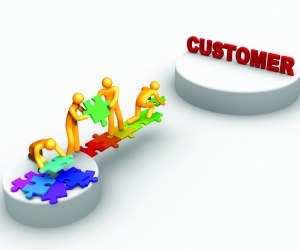 AUB Group
managing director
Mark Searles
tells IBNZ his 2015 highlights and what challenges he expects the company – and the industry – will face this year.
What have been the highlights of 2015 for you?
We've just achieved our 10
th
consecutive year of underlying profit growth since listing, which, given the recent state of the market, goes to show that our commitment to our sustainable growth strategy, and our disciplined approach (especially in respect to our owner-driver partnership model) is paying off.
Bringing together so many members of our extended AUB Group (formerly Austbrokers Holdings) 'family' both present and past with our industry friends and colleagues to mark our 30
th
anniversary was also a huge stand out. In New Zealand especially, one of our highlights was the coming together of
BrokerWeb
Management and Brokernet to form NZbrokers, the 3
rd
largest broking group in NZ. It's been exciting to see the 55 broking partners combine their size and strength around a common vision and purpose. Partnership and collaboration are at the core of who we are and this has been supported by our broking and insurer partners, for the ultimate benefit of clients.
What do you hope 2016 will bring for AUB Group, especially NZbrokers?
Growth! It's an exciting time for AUB Group and particularly for our NZbrokers network, and I hope to see plenty of organic growth and growth through the addition of new members to the NZbrokers family. We look forward to further enhancing NZbrokers' purpose of adding value to our partners' businesses, and new initiatives to support partners and their clients.
What do you think will be the biggest challenges on an industry-wide level?
I've had a number of questions over the past year asking about the future of broking in an increasingly 'direct' world and the idea that broking will become increasingly marginalised in the SME space. I continue to argue that that's rubbish.
This is a relationship industry and as long as our broker partners remain relevant to their clients they have a key role to play. Our partners have built up their clients' trust over a number of years to be recognised as a trusted advisor to their business – enough to justify keeping their broker over going direct and saving a few dollars.
As I mentioned before it's part of our role to be across issues that could impact our partners and clients and ensure clients have got the right solutions in place to protect the future of their business ensuring relevant solutions to meet their risk needs.
But of course it's easier said than done! Making sure we can service ALL clients' risk needs means understanding what's happening in the regulatory, physical and now even the digital environment. This is where we, as a group, can really make a difference in supporting our partners.
What would you say are the burning issues/challenges you will have to tackle as a company?
The biggest challenge; or opportunity in our view, and one that we're arguably helping to lead – is to provide our partners and clients with a 'whole-of-risk' approach. We started focussing on this journey two years ago not only to mitigate the effects of the insurance cycle but importantly as a key step to confirm our position as Australasia's leading insurance and risk management specialist. We're able to leverage the power of our partnerships to respond to changes in legislation, environmental impacts, information and technology to ensure we're well positioned to continue to provide the kinds of services clients need. If we're always keeping clients at the centre of everything we do, giving due consideration to their full risk portfolio (people, physical and financial risks) and providing relevant solutions, the opportunity to help grow and protect their business will also help grow ours.
What recent innovations have made the most impact on AUB Group, either internal ones or external, and are there any internal ones in the pipeline that you can discuss?
Leveraging our unique owner-driver partner model in areas outside of our traditional insurance broking heritage (so now extending to specialist underwriting agencies and risk services) marks an innovative and important shift that will provide us with sustainable growth and a competitive advantage into the future.
We also have a number of innovative initiatives across our business areas, such as electronic enablement of specialist underwriting systems.