Auckland's easing restrictions are welcome news for adviser clients | Insurance Business New Zealand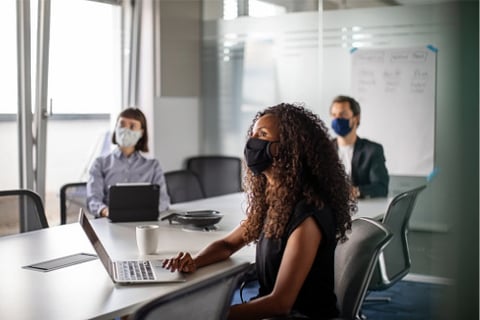 Auckland businesses will have more freedom to operate next week, with Cabinet announcing an in-principle decision to move the region down to step two of its roadmap out of lockdown - a move which will allow more businesses to open their doors, and will increase allowances for outdoor gatherings.
The Waikato region will be also be easing restrictions from Monday. Retail and public facilities will be allowed to re-open, and the number of people who can meet outside will increase to 25, with the two households restriction no longer applying.
Auckland businesses have been struck hard by the ongoing lockdown, which is now entering its twelfth week, and advisers have been working hard to ensure that clients keep vital insurance cover in place while going through financial difficulty.
Insurers have also been reaffirming their support measures for their clients and distribution channels, with most major insurers announcing various levels of support for both advisers and customers who have been experiencing difficulty as a result of lockdown.
Read more: New Zealand back in nationwide lockdown
nib has announced two months of free cover for eligible Kiwis who apply through their adviser, with head of adviser distribution Chris Carnall saying that the offer intends to "provide an incentive" for customers to engage with the adviser channel.
"With Christmas and the holiday season coming, consumers may face increased spending,"
Carnall said. "Through our latest offer, we want to ensure that they have the protection of insurance while being able to pay for the things that they enjoy. Previous feedback from advisers and their clients shows this is a popular offer, helping to save an average of $250 per policy, so we're pleased to be able to offer it again."
Suncorp New Zealand announced a provision of $150,000 in community support earlier in September, which was distributed through its community partner Shine. CEO Jimmy Higgins acknowledged that the locked down regions have been doing it particularly tough, and noted that demand for support has increased "at least four-fold" since the lockdown began in August.
"We know the impact of these lockdowns falls very firmly on those already struggling the most and many, particularly in our Pasifika, South Auckland and Northland communities are badly affected," Higgins said.
"This donation is one way, alongside our continuing support for customers in vulnerable circumstances, and the hardship relief, premium reductions and excess waivers available to our customers, that we can make a difference and play a role in supporting our broader communities when they are in need."
The Resurgence Support Payment (RSP) is being kept in place while New Zealand is at Alert Level 2 or higher, and has been increased to a maximum fortnightly payment of $43,000.
Read more: Lockdowns push investment into one particular sector
Commenting on the role that advisers play in assisting clients through volatile periods, CoreData founder Andrew Inwood said that lockdown has been used as a 'transformative experience' for many, and that the channel has been vital in helping both individuals and businesses to weather the storm.
"One of the most important things that an adviser does is that they take their customers from chaos into order," Inwood said. "Nine times out of ten, the people who enter an adviser's office are in absolute chaos, and they leave on the journey to order, understanding and confidence - and that results in much better outcomes.
"We know that they have better insurances, more overseas holidays, and if they have calamity in their lives, they face into it better. It's worth thinking about how we make the best of this for ourselves, and also for our clients, and actually use this as a transformative experience."
Insurance People founder Katrina Church said that checking in on the overall wellbeing of clients is also important throughout this time period, and encouraged advisers to use the remote working tools they have in place to conduct regular check-ins.
"I've gone to 30-odd appointments a week, and I've managed to do that by using automation and tools like zoom," she commented. "But actually, one of the first things that I do is ask the clients how they're feeling, how they're coping and what's going on in their lives. That hasn't changed - that's what we've always done, but we can definitely do a lot more of that now."