Aurora Insurance swoops for 18 brokers | Insurance Business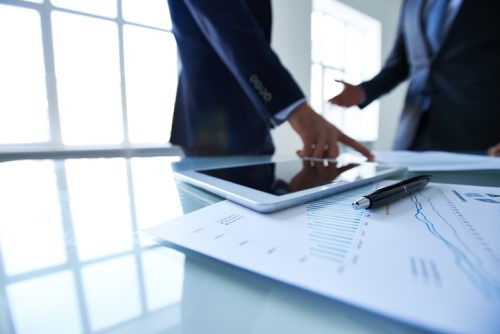 Aurora Insurance, part of the Aurora Group that officially launched as a boutique dealership after the holiday period, has swooped for 18 brokers, six of which start in the South Island next week.
Aurora Group chief executive Simon Rolland said he wants Aurora to present a new generation of brokers that have diverse backgrounds and a wide and varied range of skills. He added that the average age of brokers at Aurora is 26.
"The reason we have been able to grow and continue to grow is because we offer (brokers) a package, we're really hands on and really innovative and we're providing quality service to our members and advisers," he explained.
The launch of the dealership has enabled the company to expand, he added.
"Aurora Group is a boutique dealer group, we're smaller, a lot more hands and we aim to provide real value and real service to our members of which Aurora Insurance is one," he said.
"Aurora Insurance is a licensee now where we have partners in the business that own their own clients but sit under the Aurora Group for their financial services.
"We've set up an operations (admin) team, where (brokers) pay a percentage of AI and can plug into five to 10 people that handle everything from the time of application, to a client's 10-year anniversary - they take care of every step of the process from there. So, our advisers can spend more time in front of clients, training, focusing on their businesses and focusing on what they do best which is advising clients, not doing paperwork that's done by the operations team.
"We've got people who are under the Aurora Group but aren't Aurora branded and they just plug into our system and we take care of that for them. It's a lot more cost effective (for brokers)."
He added that the firm is also in the beta phase of rolling out a new CRM system, and it has ambitions to be paperless by 2020.
"We've invested a lot into technology, our advisers are moving on to our new CRM system, we're in the beta testing – this means that their leads are all digitally uploaded, they can do the whole client needs analysis in the CRM," Rolland told
Insurance Business
.
"It helps them with generating advice and quotes, it helps them present the advice and make alterations to the advice and then they can (depending on the provider) fill out the application forms online.
"We're trying to get rid of paper. Our goal is to be paperless by 2020. We want to be the only dealer group in New Zealand who provides a paperless option to all of their members."
Related stories:
Most Kiwis are underinsured - expert
What do brokers want in 2018?