Aussie broker network to acquire two Kiwi entities | Insurance Business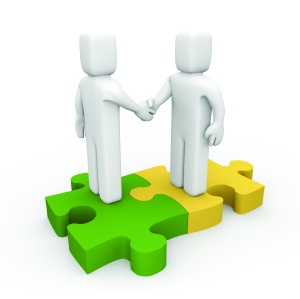 Austbrokers Holdings Ltd (AUB) will acquire 100% of
BrokerWeb
Management Ltd plus a 50% stake in New Zealand's largest independent broking operation BrokerWeb Risk Services Ltd in a deal worth over $20 million.
The deal, due to be completed later this week, looks set to shake-up the duopoly currently enjoyed by brokers
Aon
and
Crombie Lockwood
, the group said in a statement.
With the acquisitions combined, the transaction makes Austbrokers Holdings New Zealand's largest broking cluster network, as well as the largest Australasian-owned insurance broking group in New Zealand, with $350 million GWP and over 120,000 clients.
Austbrokers CEO
Mark Searles
said: "It was part of our targeted strategy to use our proven owner-driver model as the platform for growth.
"Overnight this approach gives Austbrokers Holdings and our New Zealand partners' significant market scale and leadership."
Searles said BrokerWeb Risk Services' business was already closely aligned with their existing operating model, 'creating great opportunities for expansion'.
And additionally, he said BrokerWeb Management as a leading broking cluster network was similar to Austbrokers' existing joint venture cluster group partnership in Australia, AIMS, creating further natural synergies.
"Together with BrokerWeb and our existing New Zealand partners we will continue to look for opportunities to leverage Austbrokers' established and diversified business areas of insurance broking, underwriting agencies and risk services as we continue to grow our New Zealand presence and distribution network," Searles said.
BrokerWeb Risk Services CEO
David Archer
and BrokerWeb Management CEO Jim Harris will remain in their current roles and lead the daily business operations.
All businesses will continue to trade under their existing brands and will leverage support as required from Austbrokers' group services.
"We are very excited about the future and furthering our planned expansion with the support and partnership that Austbrokers Holdings brings to BWRS, "Archer said.
"We respect the success of many current Austbrokers broking businesses in Australia, which made our decision to partner with Austbrokers in New Zealand a natural fit. With the support of Austbrokers Holdings we can accelerate our plans to be one of the leading broking houses within New Zealand."
Harris said they were impressed by the experience and commitment of Austbrokers Holdings to support their broker members and their clients.
"We look forward to enhancing the benefits and services we deliver to our current and future members, and to expanding our position as the preeminent broking cluster group in New Zealand."
Austbrokers entered the NZ market in 2006 through its partnership with
Insurance Advisernet
, taking an effective 38% equity.
Insurance Advisernet NZ has grown to have 32 authorised representatives and over $70 million in GWP.
Combined with this latest acquisition Austbrokers will have $350 million in GWP, more than 70 brokerages and authorised representatives and 120,000 clients.