Beam launches new fleet of e-scooters | Insurance Business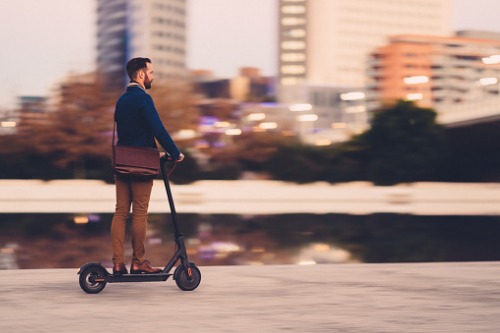 Micromobility provider Beam is set to launch its next generation of e-scooters, alongside its rider protection programme that provides personal accident insurance coverage for all eligible riders in Asia-Pacific.
Beam's Saturn e-scooter, powered by Segway, promises smoother and more stable rides, even on rough surfaces or over speed bumps. Among its key features are a bigger, wider base and floorboard; upgraded tyres which offer improved shock-absorption; a powerful 350W rear-drive; and a waterproof rating of IPX5. It will also include swappable batteries in addition to a standard built-in charger.
"At Beam, we believe that safety is a critical element of every e-scooter journey, which is why we focus on leveraging the latest tech, software and hardware to deliver safe, comfortable and convenient rides," Beam Mobility chief technology officer and co-founder Deb Gangopadhyay said.
Read more: E-scooter injuries cost ACC nearly $1.5 million
Beam has also created innovative parking features for riders, which is described as helpful in ensuring a cleaner city and a steady, reliable supply of e-scooters in high volume areas.
"Beam is focused on using technology to make sharing easier," Gangopadhyay added. "We strive to make it possible for people to use and share our e-scooters in new and creative ways that benefit both the riders and the community."
The Saturn will be rolled out progressively across the Asia-Pacific region, including New Zealand, gradually replacing Beam's fleet of e-scooters.