Breaking News: Broker groups nut out new alliance | Insurance Business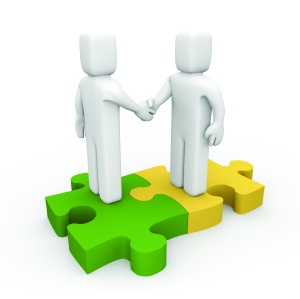 BrokerWeb Management, NZBrokers Holdings and Brokernet NZ have signed an exclusive Heads of Agreement as the first step in the formation of a new partnership.
The proposal will make the combned group the third largest broking group in New Zealand with a GWP of around $530 million, according to a statement released this morning by
Austbrokers, which acquired BrokerWeb last November
.
"It will provide the collective capacity and strength to establish ourselves as a major force in the New Zealand market," the statement went on.
The partnership aims to go beyond a basic alliance by including an integrated network collaboration.
The next stage is to finalise Brokernet member commitment and commercial planning with a target date of 1 July 2015 being set for the completion of a full and final agreement.
The first operational date of the new partnership is targeted for 1 October 2015.
BrokerWeb Management managing director Jim Harris said the partnership was extremely exciting and a decisive step forward in the New Zealand insurance industry.
"Bringing our two highly professional and reputable organisations together will enable each and every member to compete at every level of the insurance market, and, crucially, help build a strong business for the long term," he said.
Brokernet NZ chairman David Crick added: "Today our vision of building on the leadership of our group becomes more tangible.
"We are delighted to have the opportunity to bring these highly reputable businesses together and further develop the strengths that already exist within the founding groups."