Broker group talks digital expansion plans | Insurance Business New Zealand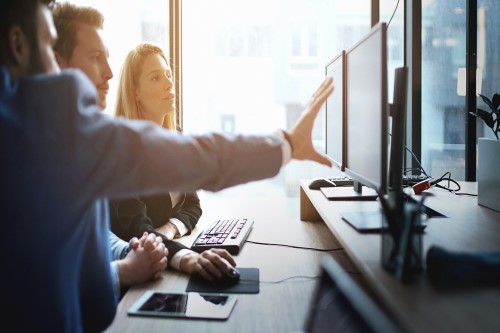 Broker group Steadfast has grown substantially over the past several years, and is now looking to bring some of its Australian initiatives into New Zealand – most notably, a trading platform allowing domestic insurers to connect with local brokers.
Steadfast New Zealand recently announced the addition of QBE on to its Steadfast Client Trading Platform (SCTP), and CEO Bruce Oughton said it is now looking to move beyond the SME market into domestic insurance, covering a broader spectrum of policies.
Read more: How Steadfast NZ supported members through COVID, regime change
Commenting on Steadfast's growth, Oughton said: "We now have 56 brokerages under Steadfast, and that's represented by about 140 offices throughout New Zealand. That number has grown from about 45 over the last two years, and it's mostly independent brokers who need some support in the current economy."
"Scale certainly brings some benefits, and we can negotiate with insurers to get better policy wording than they can as individual brokers," he explained.
"Our brokers currently handle in excess of $500 million in premium, which is approximately 15% of the intermediated market – so there's been a significant rise there too compared to few years ago, where we only held about 10% of the market."
Oughton noted that most brokerages in New Zealand are smaller, independent players, and so Steadfast saw a lot of enquiries come in around March of this year, just before the new financial services regime kicked in.
He said Steadfast is now looking to expand its digital offering for New Zealand insurers and brokers – something domestic insurers have already shown a strong interest in.
"Our Steadfast Client Trading Platform (SCTP) in Australia has platforms for both SME and domestic clients, and we're looking to introduce the domestic side into New Zealand too," Oughton said.
Read more: Steadfast Group reports major turnaround
"We're going to be working hard on that over the next 12 months, and we've already got commitment from the insurers that deal with that domestic area that they're keen to get on to that platform."
"The great thing about it is that there's no transactional cost to the insurer to participate, so they don't need to pass any costs on to the brokers or the customers," he added. "They've really seen the advantages, so we're keen to develop it further with them over the coming year."