Broker network CEO talks acquisitions, results | Insurance Business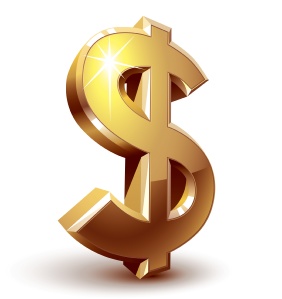 Austbrokers CEO
Mark Searles
says the company still has plans to continue growth in New Zealand but having already experienced its biggest acquisition year to date in just the half year up to December the company will demonstrate "a disciplined approach to growth" in future.
"In the half, up to the end of December, we've committed over AU$70 million, so this is our biggest acquisition year to date," he told
Insurance Business
.
The company
acquired 100% of BrokerWeb Management plus a 50% stake in BrokerWeb Risk Services in November
, followed by the acquisition of a 60% interest in Altius Group last month.
In July it also acquired a 50% interest in Nexus, a general insurance broker based in Western Australia, and a 75% interest in Asia Mideast Insurance and Reinsurance, a niche offshore energy underwriting agency.
He said: "Clearly, we only make acquisitions if it accords with our business strategy and it fits the three main areas [of broking, underwriting agencies or risk services] and accords equally to the Owner-Driver model. I certainly won't go out with a big cheque just to acquire for acquisition's sake.
"It's a disciplined approach to growth and equally if we look at that level of acquisition growth in the first half of the year, there is a significant amount of cost attached to that and that's why the results look as though they are yet to see the income flow through from those acquisitions into the second half of the year."
Searles credited the company's Owner-Driver model for enabling all operating areas to record income growth in the latest half, despite considerable premium rate reductions in commercial lines.
In their recent results announcement, Austbrokers noted a 4.3% rise in client numbers and Searles praised brokers for driving this growth in a competitive landscape, singling out two ways that brokers have increased their own income.
"We went out and we led the market with our announcement as to what was happening with premium rates in the commercial lines space back in January and when we looked into the detail of that despite on the same client basis premiums were down on average just over 10%, what we've seen is that actually brokers' income is up.
"So, whilst the income related to commission is off, what the brokers have been doing is looking for ways, and this is the strength of the Owner-Driver model, to effectively find ways to compensate for that reduction in commission income."
They had done this by firstly looking for fee and ancillary income, and secondly by filling the hole by growing new business.
"It really comes back to the concept of Owner-Driver, the core business model, so broking shareholder partners do not want to be going backwards," Searles said.
"They are looking to expand their businesses in the face of average premium rate declines and again, we don't set the prices, the insurers do, so the brokers look for other means to increase income so either through ancillary income or client growth and they've been successful with both."
He said he received great feedback from BrokerWeb Management member brokers regarding the future of the partnership, and was excited at the prospect of challenging the current duopoly held by Gallagher's (through
Crombie Lockwood
) and Aon.
"It was really positive," he said. "Last week I was over presenting the BrokerWeb Management conference with over 150 member brokers there and there was really positive feedback.
"From their perspective it gives them greater scale and opportunity, so we look forward with a great deal as to the opportunity that we can bring mutually to the partnership."
"There is a lot of opportunity to capture the hearts and minds, and grow the independent broker market to become a credible third force."