Broker on women empowerment in the insurance industry | Insurance Business New Zealand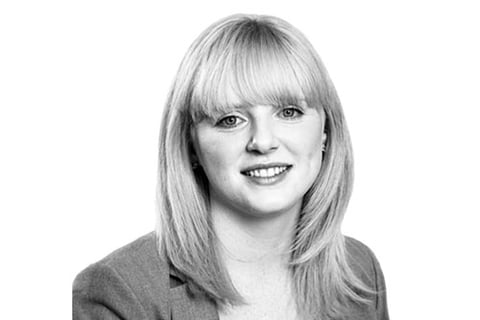 The 21st century may be looked at as modern times but sadly women still face gender-based challenges at work – even in the insurance industry. Courtney King, a Runacres broker, nominated for Insurance Business NZ Young Gun 2019, and a finalist for ANZIIF Young Insurance Professional of the Year, spoke to Insurance Business about her thoughts on the industry as well as the challenges she has faced as a woman and how she has overcome them.
King (pictured) shared that she didn't simply "fall into insurance" – she chose to enter the industry at only 19 years old, right after finishing school.
"My father, who's been in the industry for about 30 years, had mentioned to me a few times that he believed the fast-paced industry would suit me, so I took his advice and started looking into it. Like always, he was right," King explained.
Aside from working as a commercial insurance broker at Runacres, she's also involved with Young Insurance Professionals (YIPs) – where they are currently trying to "give YIPs Christchurch a bit of a revamp, which is challenging and has a few road blocks but still exciting."
With all the responsibilities that she has been juggling, it's not surprising that King faces challenges in her role – some of which she cannot control.
"Unfortunately, two of the challenges I can't really change are my age and gender. It isn't an issue at all in Runacres; it is an incredibly supportive environment and provides equal opportunities for everyone, no matter how you identify or your age. Unfortunately, the same respect doesn't always continue with external parties," she revealed.
"I spent two years working in the construction industry, in a project tender role then to a project engineering role, and you definitely face your fair share of sexism, and I was half expecting it when I took the job; however, I didn't expect to see the same kind of sexism in the insurance industry (perhaps this was naïve or just high hopes). It is unfortunate, but it's very real."
However, she decided to look on the bright side and empower herself instead of backing down.
"I don't see it as a lost cause. I see it as an opportunity to grow and learn to back myself up and to stick up for myself and colleagues/friends," King explained.
"It can definitely be disheartening – someone asking not to work with you because you're female, or not answer your calls because they want to speak to a male – but if you don't stand up for yourself, nothing will change. I have an opportunity here to prove that my gender and age isn't a disability and that's what I will continue to work towards proving."
She added that she still sometimes deals with self-doubt, which is why having a mentor and a support system is crucial.
"The issue of sexism and ageism doesn't help with feeling self-doubt, but it is my choice how I respond to sexism and ageism. Working in construction definitely helped me create that backbone, but having a good mentor at Runacres as well as having a colleague/friend who lets me vent then helps me turn it into something constructive is so important," she said.
"The commonly used 'above and below the line' tool is a basic yet very useful tool for this. You can let yourself feel self-doubt, let yourself feel stressed, annoyed, whatever the negative feeling is, but only for a short time, then you need to find a way to get back 'above the line' so that you can move forward, constructively."
"We are starting to use this phrase around the office, and in our pod – and it keeps you in check, makes you far more aware of the attitude you put out and the pressures you put on yourself. It is an effective and not too invasive tool," King concluded.