How a lifelong passion for sales led this broker into insurance | Insurance Business New Zealand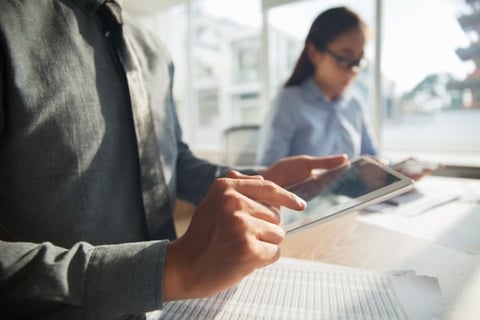 Sales is a crucial part of being a successful insurance broker, and Runacres broker and Insurance Business NZ Young Gun 2019 Courtney King has loved sales since she was young. King had worked in retail for a period of time and enjoyed the customer interaction experience she gained there, before moving into insurance broking after a push in the right direction from her family.
"I first entered the insurance broking industry when I was 19," King told Insurance Business. "My dad mentioned to me that perhaps I should look into insurance broking as a career option. I always loved the sales industry and building relationships and wanted to further my business knowledge, so it seemed like a good step. I started in a processing team for six months, and then moved into a commercial broker support role."
"I started my first part time retail job at 14 and loved it, so it was a good direction for me to go and it involved both sales and business, my other area of interest," King continued. "Broking is about building relationships, learning about businesses and developing risk management programmes, all of which I found interesting and wanted to explore."
King says that the best thing about being a broker is that no two days are the same. Whether it's meeting new clients, juggling different projects or trying to find a solution for an unusual risk, you are always learning about different parts of the industry and meeting new challenges. King says that one of the most attractive things about working in insurance is that it's never boring – the fast pace of change and vast array of risk profiles means there will always be something new to learn.
"When I come across a challenge I just approach it as a chance to learn and grow, and being in insurance, there are always going to be challenges," King said.
"When it comes to doing the job, communication and time management is key. Also, don't be afraid to ask questions. Find a mentor in your office. I have been lucky enough to have a great mentor at Runacres, and having that person to bounce ideas off of, ask for help and to help keep your head above water is so important to being successful in your role. No question is silly, even if you think it is. Lastly, if you have new ideas or new ways of doing things, be confident in yourself and voice them. I keep a 'brain dump' notebook on my desk where I jot down new ideas daily so that I can keep the ball rolling."
King says she would like to offer mentoring to younger advisers herself in future, and pass the support that she has received on to the next generation of brokers when the time is right.
"I would hope to have established myself and proved myself to be a reliable, committed and honest broker that could at some point develop my gained skills into a broking and leadership role," she concluded. "There is a lot of opportunity for career growth in the insurance industry, so the options are endless. But for now I need to finish my Level 5, develop the Trades Sure product further and continue with my 'brain dump' notebook to keep my head in the game!"