Broker promotes better way of doing business | Insurance Business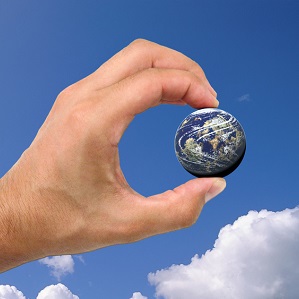 Auckland's Apex General Ltd is so proud of its dedication to sustainability, it trumpets it from the front page of its website.
The New Zealand-owned and operated firm became the world's first internationally accredited carboNZero certified insurance broker in 2012, gaining certification after just 12 months.
The company, that has about 20 members of staff, also became a finalist in the emerging medium business category in the 2012
NZI
National Sustainable Business Network Awards.
Apex General's finance and admin manager Jo Davies says the commitment to sustainable business practice that managing director
James McGhie
had demonstrated was one of the main things that attracted her to the job.
"It's very important to James, and that was one of the things I liked about Apex and James liked about me, that I was passionate about it too. It's that whole synergy thing and working with like-minded people."
Indeed, Apex General's sustainability policy isn't just about saving paper and turning out the lights, Davies says.
It has evolved into building a network of affiliations, clients and business partners who are all doing their little bit, even offering sustainability-influenced insurance products.
McGhie says it boils down to fundamental business process.
"When we're thinking of insurance products and clients we see what kind of impact we can have on them with creating insurable products, what meets the needs of the customers," he says.
"If you've got a 5 or 6 star green building that's built with good construction materials so it's energy efficient, it makes less impact on the environment, it's therefore deemed a better risk by insurers and therefore you get a better premium.
"To me it's good business process – if you reduce waste it's better profits for the business therefore better for the environment – everyone should do it," he says.
Even if your company is small, there are still changes that you can make that can make a big difference, says McGhie. To secure their carboNZ certification, Apex General purchased special carbon credits that go back towards regenerating native New Zealand forests.
And every year, the Apex General team spend a day on Rotoroa Island helping with planting, weeding or cleaning up the coastline or whatever is needed of them.
"When I first got here it was about trying to save pieces of paper, now our whole philosophy is about having a sustainable business. We're just starting to get into that space in New Zealand," says Davies.
"We try and support as many initiatives as we can that are in the Sustainable Business Network or carboNZero as far as suppliers go and clients."
This was how Apex General got involved with We Compost founder Steve Rickerby, the former State Insurance salesman who started his own business collecting organic waste. They are his insurance broker and he collects their organic waste.
"Through Steve we've been able to get a better rubbish system. You take paper towels – that's a huge thing that would have gone in the rubbish before and now they can go into the compost. Hopefully we're making a dent in what we're putting into landfill just by using Steve," she says.
Adds McGhie: "If you don't adapt and change, you die, I see it as fundamental business practice so maybe those who don't it will be at their peril."
This week marks the opening for entries into the 2014 NZI National Sustainable Business Awards.
NZI, which is owned by
IAG
, is a foundation sponsor of the Sustainable Business Network which it says is just one of its five key aspects of its broader approach to business sustainability.
IAG spokesman
Craig Dowling
said: "As a signatory to the United Nations Principles for Sustainable Insurance, we are looking to how we can act at a variety of levels including government and what we can do by business partnering with others.
"Underpinning all of that, we are trying to take a shared value approach to what we do in regard to sustainability, which means ensuring any action has equal value for everyone – from our business partners to the community and our customers."
Dowling says the current focus is on:
- growing talent and diversity within the business and the industry more generally.
- financial inclusion and financial literacy
- how we help reduce the exposure and vulnerability to risk New Zealanders face whether from their natural environment or in their homes, in business or on the roads."
For more information on making your business sustainable click here:
http://sustainable.org.nz