Broker Willis sees interest in 'active shooter' insurance grow | Insurance Business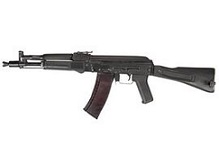 Recent mass shootings such as last week's San Bernardino killings in California have seen Willis in the US fielding an upsurge in enquiries into a new 'active shooter' insurance policy.
The broker started selling policies that cover gun violence three months ago and originally pitched them to universities, but over the past few months it has been receiving enquiries from hotels, hospitals, and other institutions,
Fortune
has reported.
The policy is designed to cover the liability that companies or institutions have if they are found not to have taken the required precautions to prevent gun rampages.
It also covers the 'on the scene' costs of a shooting incident, as well as the expense of any counselling or consulting that would be needed after a tragic event.
Executive vice president at Willis, Wendy Peters, said the maximum liability that the policies cover is $5 million.
The only insurer currently underwriting the insurance is Beazley.
Peters said the policies are so new to the market the number sold hadn't yet been tracked and she was unable to quote an average premium for the policies.
Statistically, most workplace deaths are due to accidents as opposed to gun violence, with 773 workplace deaths out of 3.8 million reported injuries last year being the result of violence.
However, awareness of the threat was rising and risk managers were eager to learn more about prevention and mitigation strategies and other insurers may soon be joining the market.
Peters said: "There's been widespread interest in the product."